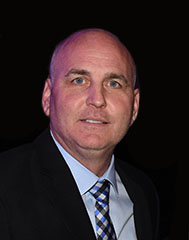 Bill Ripken
Vice Chairman
On July 11, 1987, Bill began his 12-year major league career when he was called up by his hometown Baltimore Orioles. The day would make history as the team was managed by his father, Cal Ripken, Sr. and one of his teammates was shortstop and brother, Cal, Jr. It would mark the only time that a father managed two of his sons in the big leagues at the same time and would cement the Ripkens as one of the great baseball families in the game's rich history. Bill would go on to play with the Texas Rangers, Cleveland Indians, and Detroit Tigers as well. Following his retirement from playing, Bill, along with his brother Cal, established Ripken Baseball and the Cal Ripken, Sr. Foundation, and he was inducted into the Maryland Sports Hall of Fame. 
Through Bill's work with the business and Foundation he earned a reputation as one of the game's finest teachers. He also helped produce several Ripken Baseball instructional products with his brother including the bestselling book Play Baseball The Ripken Way and an instructional DVD series entitled Baseball The Ripken Way. He recently wrote his own book, State of Play, The Old School Guide To New School Baseball which was published in February 2020. In 2009, Bill served as First Base Coach for Team USA during the World Baseball Classic.
Bill has been an integral part of the MLB Network since its beginning in 2009. He has been nominated for an Emmy Award three times in the Outstanding Sports Personality - Studio Analyst category, winning the coveted national honor in 2016. His regular "Bill's Blackboard" studio segments on the network are regarded as must-see TV for baseball fans everywhere. 
Bill resides in Maryland with his wife, Candace, they have four children Miranda, Anna, Reese, and Jack.