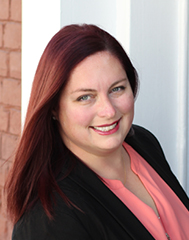 Brooke Butler Wagner is the Executive Director of the Mark L. Butler Foundation. Founded in 2012, the Mark L. Butler Foundation focuses on underserved youth in local communities and provides positive resources and opportunities to children in need. In addition to her philanthropic work with the Foundation, she serves as past president of the Carlisle Kiwanis Club, president of the Parent-Teacher Organization at her children's school, and co -chairs Warm the Children, an initiative that raises funds to help buy winter clothing for children in the Cumberland and Perry County area.  Brooke is also a proud operating owner of Playa Bowls in Carlisle, PA.  
 
Brooke attributes her passion and determination to making a difference in the lives of others strongly influenced by her father, Mark Butler's, legacy. She would like to continue honoring his memory by supporting causes that help at-risk youth reach their full potential in life.  
 
Brooke and her husband have three children and reside in Carlisle, PA and Stone Harbor, NJ.