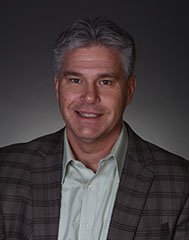 JB Van Hollen, Wisconsin's 43rd Attorney General, was elected on November 7, 2006 and assumed office on January 1, 2007.  He was re-elected by an overwhelming majority for a second four year term which he began on January 1, 2011.  After serving two terms and accomplishing the goals he set to achieve, JB Van Hollen, elected to not seek a third term.
While running for office, JB Van Hollen pledged to "fight crime and restore integrity." He followed through with his pledge to restore the Wisconsin Department of Justice (DOJ) to its intended role as the State's top law enforcement agency.  As attorney for the State of Wisconsin, its officers and agencies, General Van Hollen emphasized integrity and adherence to the rule of law.  During a time when partisan politics had increasingly polarized the people of Wisconsin, Van Hollen kept focused on enforcing and following the law as written without regard to the underlying political and public policy debates.  He restored an emphasis on the rule of law to the Wisconsin Department of Justice. Professionally-reasoned legal advice and client representation became a hallmark of DOJ's work.
Van Hollen has a long history of working cooperatively with a multitude of agencies at the federal, state, county and local levels which contributed to his success and his ability to implement efficiencies to save tax payer dollars.  These efficiencies resulted in millions of dollars being returned to the State Treasury during his time in office.
Throughout his historic campaign, Van Hollen identified the backlog of forensic DNA evidence at the state crime labs as the number one priority for DOJ.  JB worked hard to find new efficiencies, create partnerships with agencies and train additional DNA analysts to tackle the problems that existed when he took office. Identifying criminals and getting them off the streets was a top priority and by the end of Van Hollen's first term he had completely eliminated that backlogs existing in the crime labs and worked to maintain those efficiencies throughout his second term in office.
Attorney General Van Hollen's agenda included an unprecedented effort to put sexual predators behind bars that also became his platform when he was elected by his peers nationwide to the office of President of the bipartisan National Association of Attorneys General (NAAG) in 2013.  Van Hollen worked to protect children against online predators by expanding the Internet Crimes Against Children Task Force.  This Task Force educated parents and children as well as identified and prosecuted those who preyed on children.
Since leaving office, JB Van Hollen formed Van Hollen Consulting, LLC and currently serves as a board member for the Cal Ripkin, Jr. Foundation which promotes positive values and exposure to baseball for inner city youth.
Prior to becoming Attorney General for the State of Wisconsin, JB was appointed United States Attorney for Wisconsin's Western District in 2002 where he served until 2005.  He also served as a District Attorney in both Ashland and Bayfield Counties subsequent to serving as both an Assistant State Public Defender and an Assistant United States Attorney.  Van Hollen graduated from St. Olaf College in 1988 with a degree in Political Science and Economics and earned his law degree from the University of Wisconsin Law School just two years later.  JB lives in Waunakee, Wisconsin with his wife, Lynne, and their two children, Byron and Madelyn.
Mailing Address:
Van Hollen Consulting, LLC
1303 Lawton Court
Waunakee, WI  53597
(608) 658-7031
jbvanhollen@tds.net