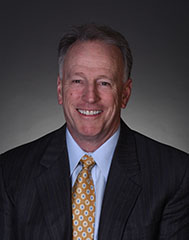 Mr. Lee founded Lee Technologies in 1983.  Schneider Electric, a global specialist in energy management acquired Lee Technologies in 2011.  Mr. Lee maintained a senior leadership position with Schneider Electric until his departure in December 2014.   Mr. Lee serves on various corporate Boards including Access National Corporation (Chairman), Canara (Columbia Capital), Primary Integration (Rotunda Capital) and RedPeg Marketing.
Mr. Lee also serves on various non-profit Boards including the Wolf Trap Foundation for the Performing Arts, Virginia Polytechnic Institute and State University Board of Visitors, Cal Ripken Sr. Foundation, Loyola University Maryland Board of Trustees, Northern Virginia Technology Council and The Economic Club of Washington, D.C.  Previous Boards served include Randolph- Macon College and Virginia Foundation for Independent Colleges (VFIC).
Mr. Lee holds a bachelor of arts in economics and business administration from Randolph-Macon College, and resides with his family in Middleburg, Virginia, and Washington, DC.