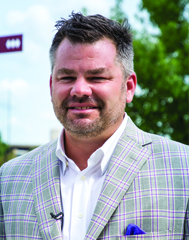 Marc Weller is the President and Founding Partner of Weller Development Company.
Mr. Weller has over 20 years of experience developing and building residential, commercial, and mixed-use real estate development projects. Prior to founding Weller Development, Mr. Weller and Under Armour Founder, CEO and Chairman Kevin Plank, founded Sagamore Development Company, a full-service real estate company with expertise in acquisitions, development, leasing, construction management, and property management.
Previously, Mr. Weller owned and operated Denning, LLC, a mixed-use development enterprise. There, he constructed market-rate and affordable residential units in urban, mixed-use development projects. As founding partner and president, Mr. Weller developed housing units in the Washington, D.C. metropolitan area with partners including JBG Companies, Lowe Enterprises, Perry Real Estate Capital, NFAHS, Urban Matters, and the District of Columbia.
Prior to founding Denning, LLC, Mr. Weller founded and operated Ellis Denning Construction and Development, a full-service development and construction company specializing in multifamily and mixed-used projects. There, he developed and constructed thousands of residential units in Washington, D.C. and surrounding suburbs, as well as a variety of mixed-use projects.