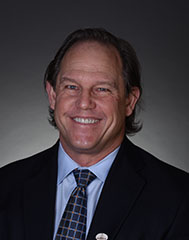 Mark A. McNaughton is in his 5th decade of commercial/residential development and home construction in Western and Central Washington. Mark has been a leader in his field and has been involved in hundreds of new home communities, creating thousands of new homes for families in the Puget Sound Region and throughout the state of Washington.
Mark currently serves as President and CEO, as well as a board member for Village Life, Inc., a company owned by Mark and Marna McNaughton.
The McNaughton's chose to give back to communities by creating The McNaughton Foundation. The Foundation has supported at-risk youth locally where they work and live, with an emphasis in youth sports, where the McNaughton's have had the good fortune to participate. 
With a regional approach, Mark serves on the board at Snohomish County Boys and Girls Club as chairman overseeing 25 separate locations serving over 29,000 children throughout the state. He is also honored to serve on the Cal Ripken Sr. Foundation Board with a national focus of serving at-risk youth, touching over 1.3 million youth per year, while developing and redeveloping over 112 youth development parks (and counting) throughout the country.
Mark, supported by his wife Marna, has consistently reached out to various youth groups coaching over 25 baseball and softball teams as well as over 10 basketball teams. He is a past board member of the Seattle Master Builders Association, SnoKing Youth Club, Archbishop Murphy High School, chairman of Snohomish County Master Builders Association, and former member of his Parish Council.
He received a Bachelor of Arts Degree from University of Washington in Economics in 1979, has been married to Marna since 1977, lived in the Seattle area all his life, and is blessed with three grown children: Katy, Lisa, Nick, their spouses, and five beautiful grandchildren.