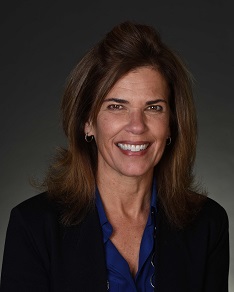 Maureen Desmond
Vice President, Resource Development
443-841-7044
Maureen Desmond came to CRSF in October, 2016 to help develop strategic communities across the country, and bring new corporate partnerships to the Foundation. Prior to CRSF, she worked for Bloomberg Media as Head of Sales for their new Politics platform for the 2016 Elections. Prior to that, she held Executive management positions at USA TODAY for more than 20 years, leading new business sales development and building long term corporate and non-profit partnerships.
While at USA TODAY, Maureen and her team created a successful and profitable initiative called Strategic Philanthropy, to leverage USA TODAY's national media footprint to bring corporations and non-profit organizations together as partners to help "share their impactful stories." This transformed into a regular editorial content feature, called Sharing in the USA, showcasing "the good"  that non-profits, corporations, and individuals were doing across the U.S.
Maureen has a daughter, Tyler, who lives in Charlotte, NC, and teaches elementary school. Maureen is a native Marylander, and currently lives in No. VA.