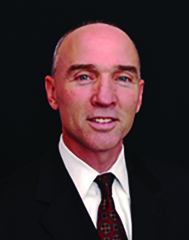 Michael S. Murchie is Mid-Atlantic Area Executive for M&T Bank Corporation and is responsible for commercial banking activities in Maryland, Washington, D.C. and Northern and Central Virginia.  Michael also has oversight of M&T's Leverage Lending, Healthcare and Debt Capital Market businesses. In addition, Michael is a member of several committees at M&T including the bank's Senior Loan Committee and Commercial Leadership Team. 
Prior to Michael's current role, he was a Regional President for more than ten years, leading M&T Bank's Pennsylvania's community banking initiative in the Central and Western regions (which includes Harrisburg, Carlisle, Chambersburg, Altoona and Pittsburgh), and also directing commercial banking operations in those regions.  Furthermore, Michael had oversight responsibilities for M&T's community banking and commercial banking efforts in its Northern Pennsylvania Region (which includes State College, Williamsport, Wilkes-Barre, Scranton and Pottsville).
Michael holds a Bachelor of Arts degree from Williams College, cum laude and a Master's degree in Business Administration with a concentration in Finance from the University of Pennsylvania's Wharton School of Business.
He began his banking career with M&T Bank in Buffalo, N.Y. in 1991 as a commercial real estate lender.  He relocated to Portland, Oregon in 1996 to launch M&T Bank's commercial real estate operation in the Pacific Northwest.  While in Oregon, he became a founding member of the Portland Affordable Housing Trust.
In 2017, Michael relocated to Baltimore Maryland with his wife and two children and resides in Baltimore City (Little Italy).
Michael has also been active in the community when living in Central Pennsylvania:
Board Member of the UPMC - Pinnacle 
Chair of Governance Committee UPMC - Pinnacle Health System
Member of Pennsylvania's Early Learning Investment Commission
Past Executive Leadership Team American Heart Association
Past Chairman of the Board of Directors for the Whitaker Center for Science and the Arts – Harrisburg, PA
Past Board Member of the Pennsylvania Public-Private Partnership Transportation Board  
Past Board Member of the DREAM Partnership Board
2013 Vice Chairman of the United Way's Annual Campaign
Past Chair of Corporate Gifts Committee, Pinnacle Health Foundation
Past Chairman of the Board of Directors for the Harrisburg Regional Chamber of Commerce