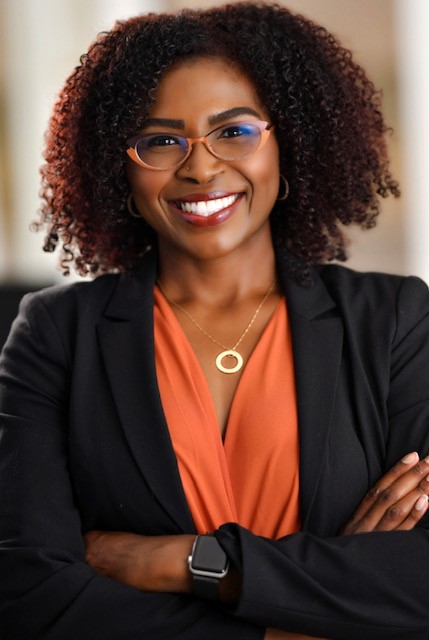 Olivia Jefferson joined UnitedHealthcare as Vice President of Social Responsibility on August 17, 2020. Olivia is responsible for the strategic oversight and execution of UnitedHealthcare's Empowering Health local partnerships and grant programs – UnitedHealthcare's social impact commitment focused on expanding access to care and addressing social determinants of health for people who are uninsured and underserved. 
She also leads employee volunteerism efforts, participates in the UnitedHealthcare Culture, Inclusion & Diversity Council and works closely with leaders at UnitedHealth Group and Optum to align UnitedHealthcare's social impact initiatives. 
Olivia joins UnitedHealthcare from the Greater Twin Cities United Way where she was the director of equity and holistic grantmaking. Prior to that she was with the Blue Cross and Blue Shield of Minnesota Foundation's Center for Prevention, where she developed evaluation methods and processes to promote community engagement practices to address systems of oppression and health equity. Olivia also worked in Human Resources roles at Target and public health-related positions with the Minnesota Department of Health and the University of Michigan School of Public Health. She earned a Master of Social Work from the University of Michigan and a bachelor's degree from Michigan State University.