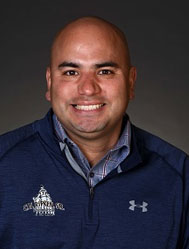 Randy Acosta
Senior Vice President, Resource Development & Marketing
443-841-7042
Randy joined the Ripken Foundation in 2012 and has successfully cultivated, acquired, and maintained relationships with corporate, individual, and foundations donors across the U.S. Since his tenure began, the Ripken Foundation has grown from an $8 million operating budget to over $30 million. His ability to identify the needs of donors and their funding priorities makes him an invaluable asset to the Ripken Foundation.
Before joining the Ripken team, Randy worked in executive-level management for Boys & Girls Clubs since 2007. Randy held the position of Executive Director of the Boys & Girls Clubs of Harford County, Maryland from 2009-2012 and has more than 12 years of experience in the Boys & Girls Club movement, including the role of Area Executive Director for the Prince William Region of the Boys & Girls Clubs of Greater Washington, DC. Randy grew up in the Boys & Girls Clubs, first in Minnesota and later in Prince William County, Virginia. He started his Boys & Girls Club career in the Club he attended as a teen, starting as an Athletic Director and rapidly progressing to Branch Director. He worked at each of the Clubs in Prince William County before becoming the youngest professional to serve as the Area Director for the region.
Randy was highly successful in establishing community partnerships to enhance the opportunities available to youth and the community both in the Greater Washington, D.C., and the Harford County, Maryland, areas. The partnerships he developed include national corporations, such as Coca-Cola, Home Depot, Best Buy, local schools and governments, as well as private funders.
Randy is passionate about providing youth with hope and opportunities and about bringing communities together for the benefit of all. Randy and his wife Liz, have two sons, Jude and RJ.