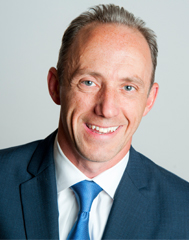 Ron Kaminski is CEO of HBK Engineering, LLC a professional licensed engineering firm with 11 offices across the Midwest, East Coast and West Coast. With a dedicated team of over 400 personnel, HBK focuses on the design and protection of utilities and utility networks.  
Since opening HBK in 1998, Ron has served as President then CEO of the firm. Mr. Kaminski's responsibilities to HBK have changed throughout the years, but a commitment to make HBK the utility industry's premier engineering resource has never wavered. HBK's work involves some of this industry's most complex challenges, and performance continues to strengthen its valued reputation of providing safe, constructible and cost-effective deliverables. He is proud to be considered as one of the utility industry's ambassadors, working continuously to protect and maintain the priceless infrastructure of our nation's subsurface and aboveground utility environments.
Committed to health, education, and safety, Ron is a Board Member of the Ann & Robert H. Lurie Children's Hospital of Chicago Foundation, Chicago Commons Board Member, Chicago History Museum Board Member and recently joined the board for the Cal Ripken Foundation. He is an active member of the both the Chicago Club and Economic Club of Chicago. Ron has also served on the March of Dimes Construction and Transportation Committee for many years. In 2017, Ron received the American Diabetes Association & National Father's Day Council's Father of the Year Award. In October of 2017, HBK Engineering, LLC was honored with the Lucy Rider Meyer Humanitarian Award for Corporate Leadership. In 2018 HBK Engineering, LLC was honored by Erie Neighborhood House with the Community Innovator Award. Mr. Kaminski will also Chair the 2019 Future of Promise Award Gala for Erie House.
Mr. Kaminski received his Civil Engineering degree from the University of Iowa and was a four-year letter winner for the Hawkeyes in swimming. He is a licensed professional engineer in the states of Illinois, Michigan, New York, North Carolina, and Wisconsin.