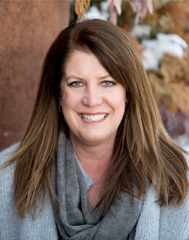 Shannon Loecher is Director of Social Responsibility for UnitedHealthcare.  
In this role, she manages all efforts of the UnitedHealthcare Office of Social Responsibility, implementing the UnitedHealth Group social responsibility mission and leading all programs related to philanthropy, community giving, employee giving and volunteering for 60,000+ employees. 
She is directly responsible for the development and oversight of the company's Do Good. Live Well. employee volunteer initiative, growing the program to 8 times it's size since its inception in 2010 to encompass more than 250 volunteer projects in 73 cities and 24 states. Loecher is accountable for all aspects of the program, including long term strategy development, partnerships, staffing, budget, communications, operations, social and digital media and metrics.
Loecher joined UnitedHealthcare in 2010 after a career in sales, marketing and activation in the sports industry.  While owning her own consulting business, she joined forces with hundreds of organizations, including companies of all sizes, sports teams and leagues, universities and nonprofits.  She has served in various capacities on special events such as the PGA Championship, Ryder Cup, NHL All-Star Game, Men's Basketball Final Four and US Amateur Championship.
Loecher serves as a member of the Georgetown University New Strategies program Corporate Advisory Council and is a member of The Purpose Awards advisory board. She has also been a part of two Guinness World Records.