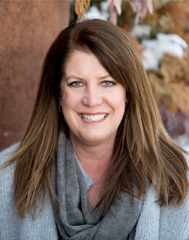 UNITEDHEALTHCARE, Social Responsibility
JUNE 2012 to Present
Manage all efforts of the the UnitedHealthcare Office of Social Responsibility, implementing the UnitedHeath Group social responsibility misson and leading all programs related to community giving, employee giving and volunteering for 80,000+ employees. Assumed Senior Vice Predsident responsibilities in 2015. Collaborate with C-level executives across the country, 50+ vendors, agencies, nonprofit and for-profit partners, internal and external communications.
Oversaw the successful expansion of Do Good. Live Well.volunteer initiative to incorporate all UnitedHealthcare businesses (4) in 2012, grew the program by 800% to a total of more than 250 projects in 73 cities and 24 states. Engaging 11,000+ volunteers. Budget and staffing have remained flat. Accountable for all aspects of the program, including long term strategy development, partnerships, staffing, budget, communications, operations, social and digital media and metrics.
Directly responsible for integration of brand into national TV broadcast ("Courage in Sports") cable feature ("The Hero Effect") and socially conscious animation ('LaGolda") available in 90 million homes.
Small business owner and experienced professional with an extensive career background in social responsibility, sales, marketing, event coordination & partnership management. Have worked directly with hundreds of organizations, including companies of all sizes, sports teams and sports leagues, universities and nonprofits, to help them maximize their resources and reach their goals.
Directly responsible for a collective $20 million in sales, oversight of 15,000+ volunteers and employees, and two Guinness World Records, with a strong history of successful relationship building, collaboration and strategy development designed to launch new
programs and initiatives.
Incorporated an independent consulting firm to provide business services to companies and organizations that create or execute unique programs, initiatives and events. 

Civic Involvement
Georgetown University New Strategies program,
Corporate Advisory Council
Cal Ripken, Sr. Foundation G.R.E.A.T. initiative
(Girls Respecting Each Other And Themselves), Ambassador
The Purpose Awards, Advisory Board