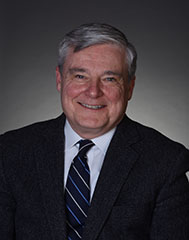 Dr. Stephen M. Coan is president and chief executive officer of Sea Research Foundation, Inc., a 501(c)3 nonprofit organization which operates Mystic Aquarium.
Mystic Aquarium is one of the largest cultural attractions in New England with annual attendance of 750,000 and is dedicated to missions and programs that protect the ocean environment. It operates and sponsors global research, education and conservation programs.
Dr. Coan has been an officer of Sea Research Foundation since 2001. He was appointed Chief Operating Officer in 2004, and became president and CEO in 2006.
Prior to joining Sea Research Foundation, Dr. Coan was the chief education officer of the JASON Foundation for Education, now known as JASON Learning. He has served as executive director of two educational organizations and held faculty appointments at Tufts University, Bentley College and Cambridge College.
Dr. Coan earned his bachelor's degree from Brandeis University and both a Masters in Management degree and a doctorate in social policy from the Heller Graduate School at Brandeis.