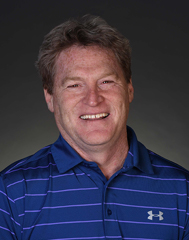 Steve Salem
President & CEO
410-823-7592
President and CEO of the Cal Ripken, Sr. Foundation, Steve Salem, joined the Foundation as Executive Director in March 2006.  Steve has helped to build the Foundation into a truly impactful national organization that impacts over 1.2 million at-risk youth in underserved communities across the country. He has overseen the development of a significantly expanded National Board of Directors; the growth of the organization staff infrastructure; the creation of a broad program direction including the development of the Foundation's national Youth Development Park initiative; and the formation of a sustainable, comprehensive resource development plan.
Prior to joining the Foundation, Steve served as Vice President of Government Relations for Boys & Girls Clubs of America, where he helped to raise more than $500 million for local Clubs serving our country's most at-risk communities. In addition, he has worked closely with leading youth advocates including John Walsh and Robbie Callaway to help pass critical child safety legislation including: the Adam Walsh Child Safety and Protection Act of 2006 and the National Amber Alert program in 2003.
In his volunteer capacity, Steve serves on the Board of Directors of the Mystic Aquarium and Institute for Research in Mystic, CT, and Super Leaders, an organization founded by the NFL Alumni Association that provides a school-based youth leadership and mentoring program for at-risk middle and senior high school students in the Washington, D.C. area. Steve is also on the national Policy Board of the National Center for Missing & Exploited Children, the nation's leading youth safety organization.
Steve and his wife Gregg have twin sons, Alex and Jake, and reside in Gaithersburg, MD.