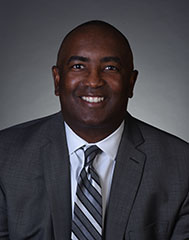 Reagins recently completed his 25th year in professional baseball. His unique career path began with an internship with the Los Angeles Angels and included stops as the team's Director of Player Development and ultimately overseeing all Baseball Operations becoming only the 5th African American General Manager in Major League Baseball history.
As general manager of the Angels, Reagins amassed a record of 363-285 (.560) averaging nearly 91 wins a season. Reagins highlights included leading the club to its first 100 win season which resulted in Reagins being voted the Rube Foster American League Executive of the Year.
In 2015, Reagins joined the Office of the Commissioner of Major League Baseball as Senior Vice President of Youth Programs, a new role in which he will oversee the leagues expanded focus on youth baseball participation.