To celebrate International Women's day this year, we would like to highlight two incredible female athletes who have paved the way for women in sports everywhere - Venus and Serena Williams!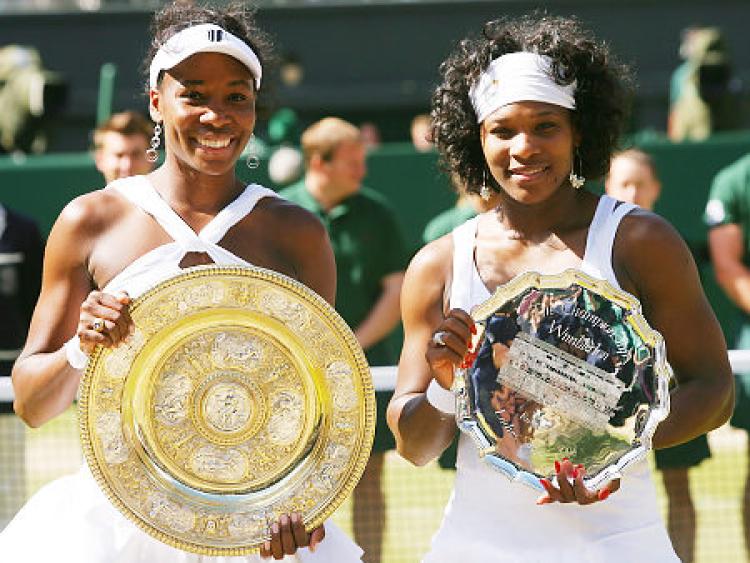 Very few people can talk about the game of tennis without mentioning the names Venus and Serena Williams. Looking back to other tennis pioneers such as Arthur Ashe and Althea Gibson, the Williams sisters have continuously broken down barriers in the sport of tennis with every swing of their racquets. Venus and Serena Williams have stayed true to their values and upbringing throughout their career. The Williams sisters overcame adversity in the form of negative press, injuries and illness. Venus and Serena never settled to be anything but the hardest working and most dominant players in the sport of tennis. 
On February 25th, 2002, Venus made history by becoming the first African-American woman to have the No. 1 ranking in the Open Era. Not to be out done, Venus' younger sister Serena came five months later and knocked her out of the top spot, becoming the second African-American to have the No. 1 ranking in the Open Era. Throughout their careers the Williams sisters have continued to dominate the tennis world. Combined the sisters have 30 individual Grand Slam titles and 14 titles in doubles competitions and 5 Olympic gold medals.
Not only do the Williams sisters work hard to better themselves, they put just as much dedication and effort into improving the lives of those around them. One of the Williams sisters' passions is education, they believe that everyone deserve the right to have access to proper education. In 2016, Venus and Serena created the Williams Sister Fund as an effort to collaborate on community projects. Serena has opened multiple schools in Kenya further proving that you can be a star on and off the court. 
Through hard work and dedication, the Williams sisters have changed the face of tennis, making it possible for stars like the reigning US Open Champion, Sloane Stephens to reach new heights in the sport.