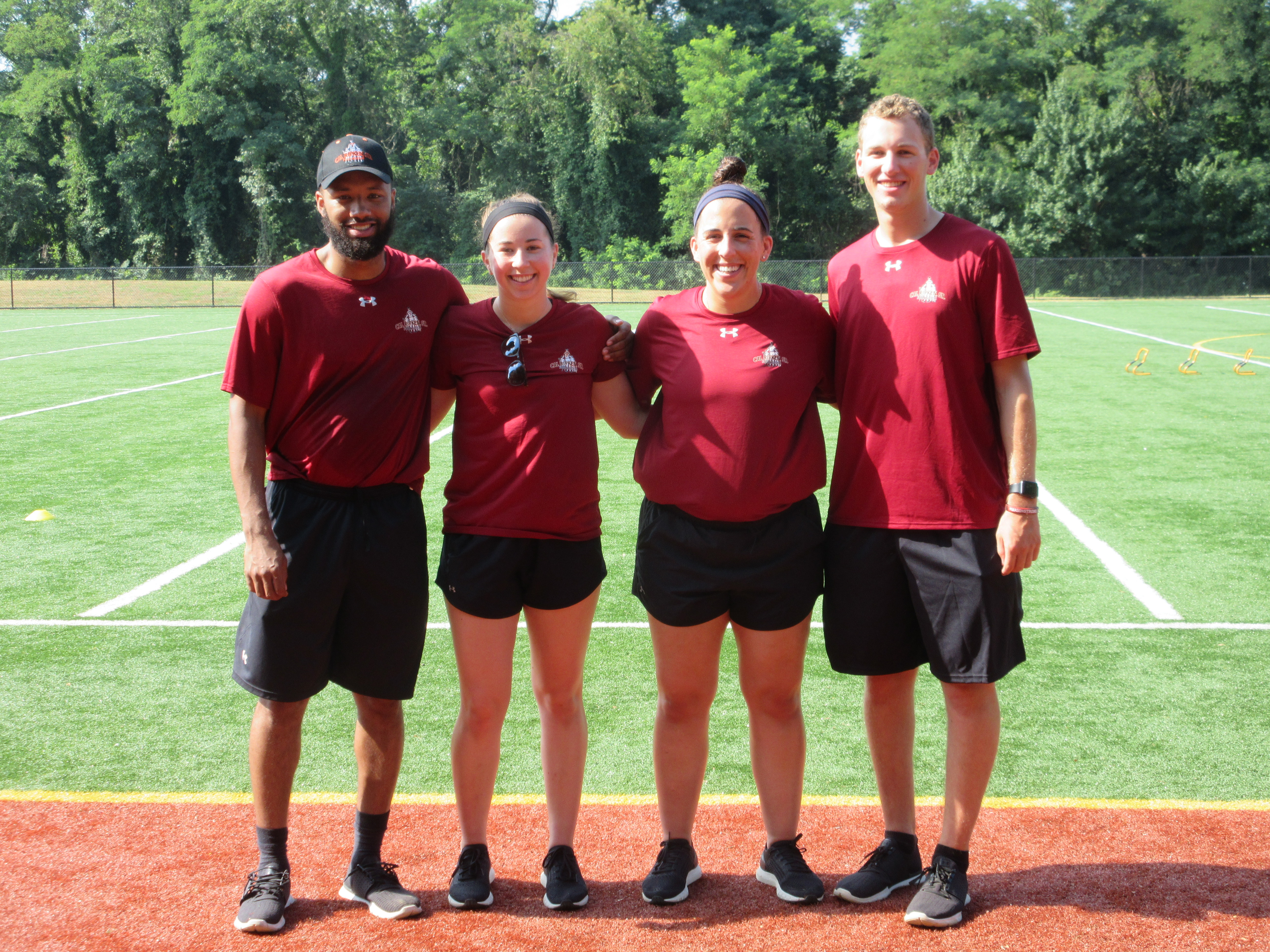 This summer we have four fabulous interns with us at the Cal Ripken, Sr. Foundation leading programs, working in the office, and impacting the lives of youth around the country! Aly, Matt, Teresa, and Uvan started with us the week before our first Camp, and have been rock stars from day one. Let's hear a little bit about this fantastic team from the interns themselves! 
Matt Binder
Hello, my name is Matt Binder and I am one of the programming interns this summer. I am a rising senior majoring in International Business at the University of Maryland, where I also work as a Student Assistant for the baseball team. Baseball has always been a huge part of my life, whether its playing, coaching, umpiring or just watching. This internship combines my love for baseball with the ability to help children all over the country through sports. 
Aly Axman
Hi! My name is Aly Axman and I am a programming intern at the Cal Ripken, Sr. Foundation. I am going into my junior year at Drew University where I am an international relations major and a data science & Spanish minor. I have worked with kids of all ages and abilities in sports for many years in the form of camps, the Special Olympics, and other group activities. I am so thankful to be a part of the Ripken Foundation because of its dedication to at-risk youth across America. I can't wait for all of the new experiences and opportunities with children and sports that are to come with this internship! 
Uvan Stewart
Hello my name is Uvan Stewart, I am a rising senior at Goucher College where I am a Psychology major and a Business minor as well as a member of the men's basketball team. Growing up sports has taught me so much and shaped me into the person that I am today. I am very grateful to be a programming intern with the Cal Ripken, Sr. Foundation and have the opportunity to give back to kids from all across the country! 
Teresa Cardamone
My name is Teresa Cardamone and I am a programming intern at the Cal Ripken, Sr. Foundation. I am a graduate of Virginia Wesleyan University in Virginia Beach, Virginia. I graduated with a degree in Business with a concentration in Management and was a member of the softball team (Back to back national champs!). Sports have taught me life lessons that I use every day on and off the field. My goal as a programming intern is to be able to use sports as a platform to help kids learn the same life lessons and provide them with memories that will last a lifetime.