This summer, over 200 children from 22 states joined the Ripken Foundation in Aberdeen, MD for a fun-filled week of sports. Every year, the Ripken Foundation hosts our Badges for Baseball-centric camp where hundreds of youth and law enforcement mentors come together to learn both sports and essential life skills, like resilience, leadership and nutrition. Law enforcement officers came from 24 different agencies around Maryland to step up to the plate as mentors.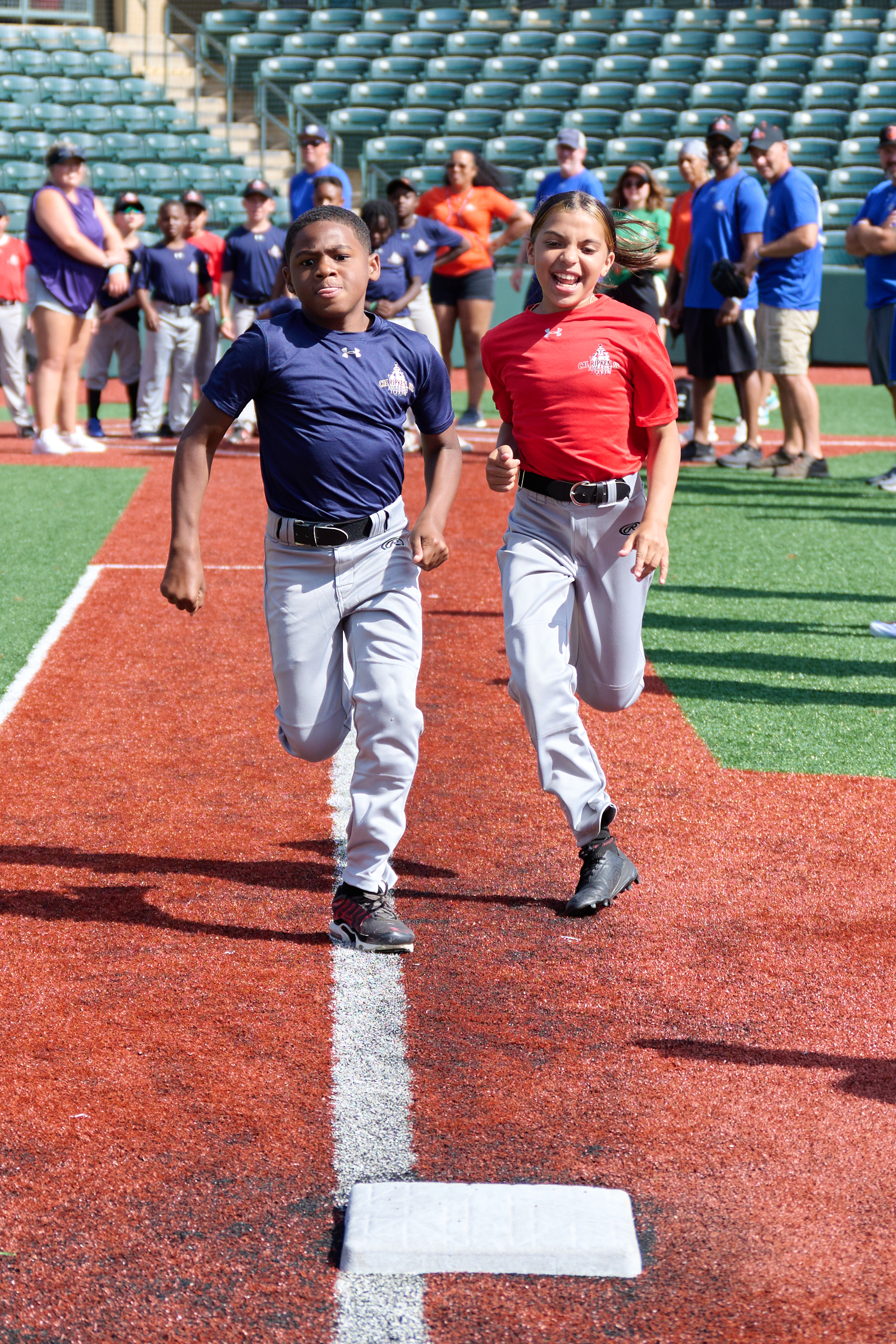 Maryland Chief Deputy U.S. Marshal Mathew Silverman was one of our amazing mentors at camp. "We are able to show these kids exactly what we do. We're not wearing our uniforms. We're all wearing the same shirts. We're one of them. We're here to serve, protect, and mentor these kids to show them what law enforcement is really about," said Silverman.
This annual three-day, all expenses paid camp helps build character and sportsmanship among youth through activities like sports stations, where they learn the fundamentals of baseball.
Campers get to play just as hard off the field too. "They do get to do things, just be a kid. We've got free time for high ropes courses, swimming, basketball, whatever they're into," said Vice President of Programs and Grants Chris Rubright. "We just want them to have a good time and bond with the kids and chaperones from other states and really experience things that, frankly, they couldn't experience in their own communities."
Read more about the 2023 Ripken Summer Camp experience in an article from WJZ here. To learn more about Camp, click here, and to Send A Kid To Camp, click here!