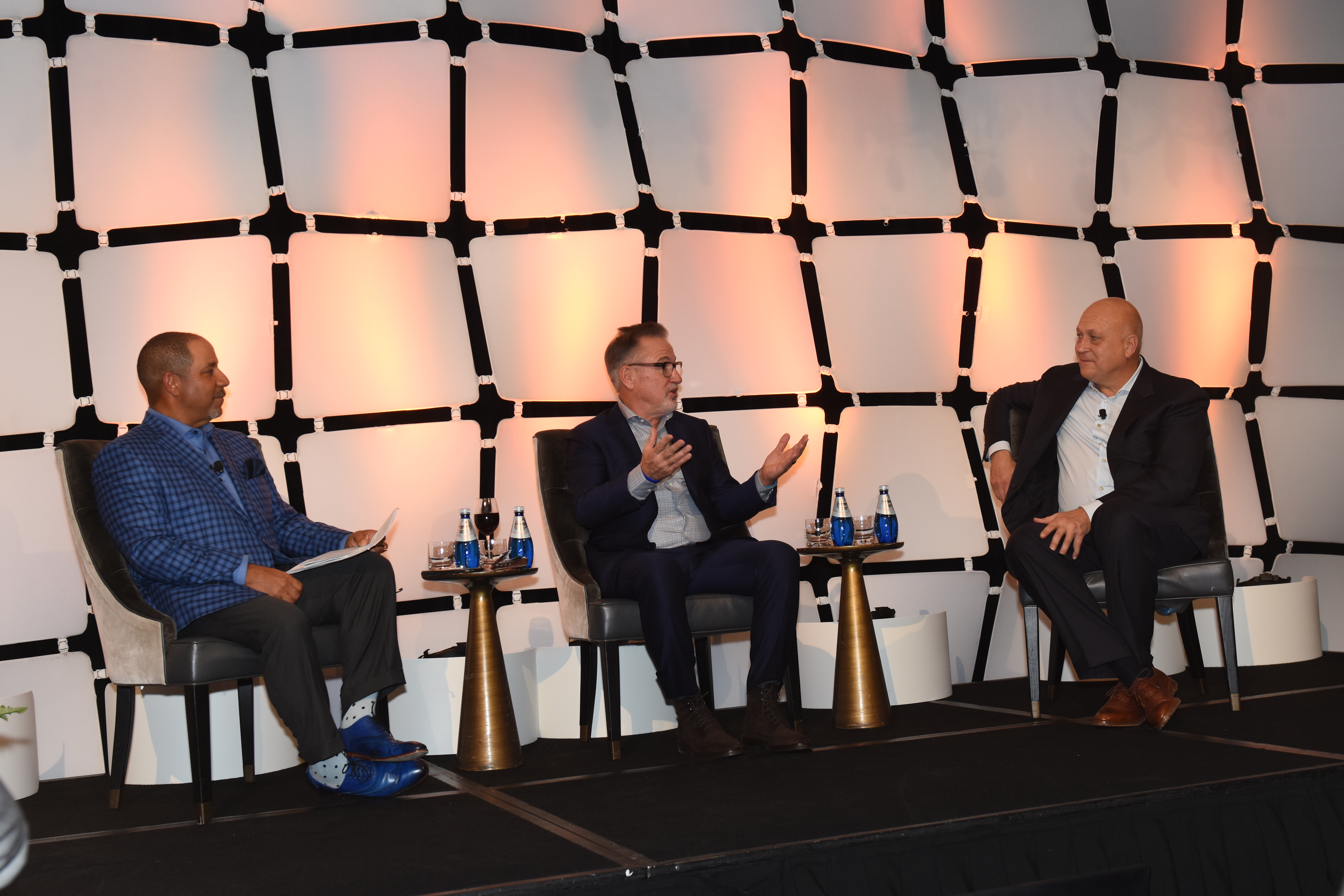 From left to right: Sports Host, Anchor, and Reporter Chick Hernandez, Chicago Cubs Manager Joe Maddon, Baseball's all-time Iron Man Cal Ripken, Jr.
The Cal Ripken, Sr. Foundation was back in Washington, DC for the Game Changers event on Wednesday, December 6 at the DC Four Seasons Hotel. The event included an intimate evening with the Chicago Cubs Manager Joe Maddon and Hall of Famer Cal Ripken, Jr. To view photos from the event, please click here.
All event proceeds further the mission of the Cal Ripken, Sr. Foundation and our work with at-risk youth across the country. Using our signature youth development programs along with summer camps, college day experiences, clinics, and building Youth Development Parks, the Foundation impacts over 1,400,000 at-risk youth in 356 underserved communities in 43 states, Washington, DC, Canada, Nicaragua, and Puerto Rico. To date, over 280,000 kids in 21 states and Washington D.C. have access to 74 completed Youth Development Park fields and over 994 youth partners and law enforcement volunteers became the coaches and mentors to kids who need them the most.
Please contact Carrie LeBow, Executive Vice President, Resource Development and Marketing, at clebow@ripkenfoundation.org to discuss sponsorship opportunities for next year's DC Dinner or any of our upcoming events.
The Cal Ripken, Sr. Foundation thanks all of our 2017 sponsors and friends for their dedicated support.
Gold Sponsors
Baker McKenzie
BGE
FIELDS
RBC Wealth Management
Silver Sponsors
Delaware Life
Harold and Bonnie Himmelman
Marshfield Associates, Inc.
Waldorf Toyota
Bronze Sponsors
FirstPic, Inc.
Kelly & Associates Insurance Group/KELLY Payroll
Lewis Contractors
Maroon PR
Pacific Youth Foundation/Boys & Girls Club of Silicon Valley
Dan and Michael Schwab
Trustify