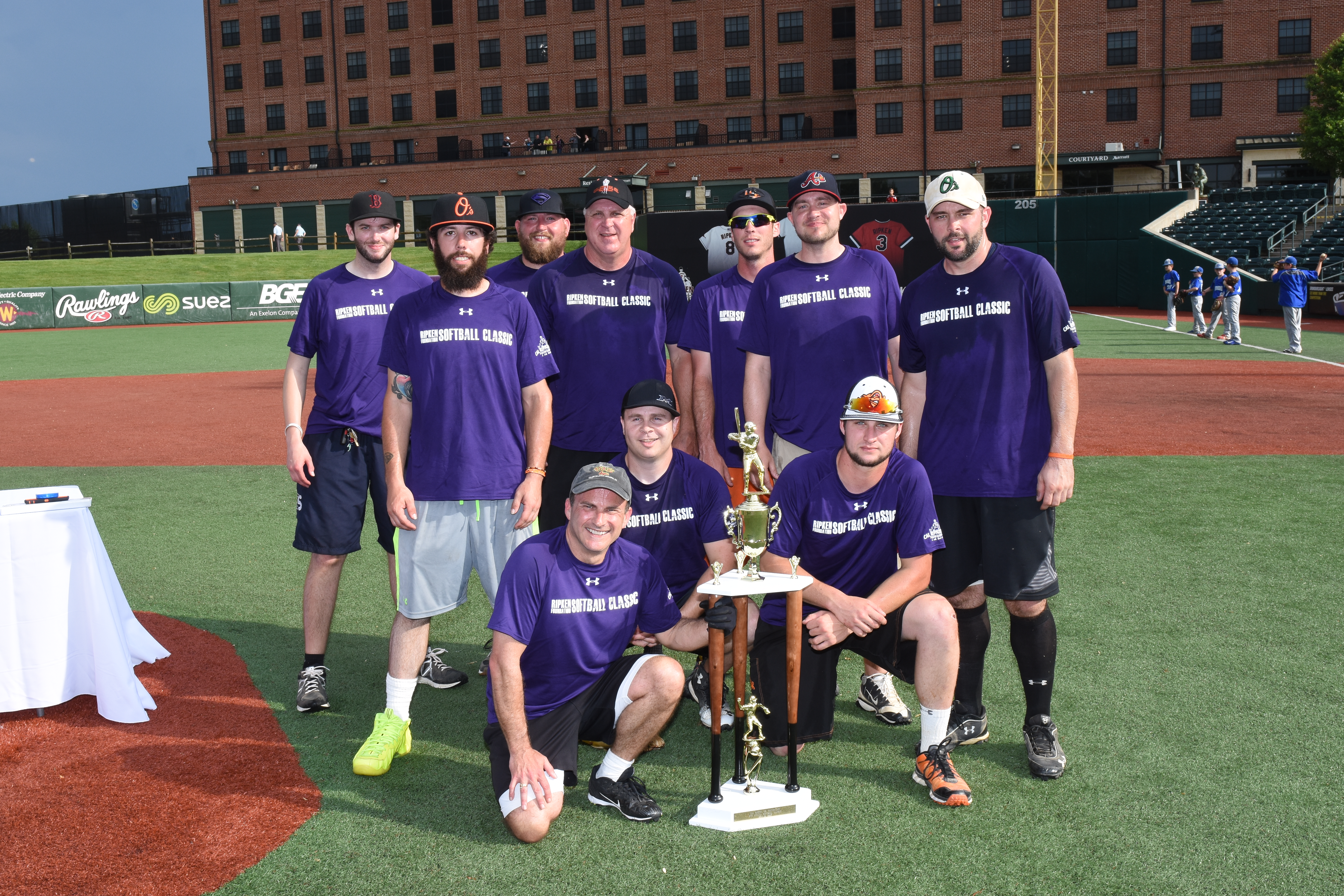 Play ball! Hosted at Cal Sr.'s Yard in Aberdeen, Maryland, the Ripken Softball Classic consisted of sponsored teams who battled it out in a competitive tournament — all in the name of raising funds for programs supporting at-risk youth. The event was hosted by Bill Ripken and each team was paired with major celebrity managers. The games were played on fields replicating Major League parks, including Fenway Park, Wrigley Field, and Memorial Stadium, which gave the participants the feel of playing in the big leagues. The championship game was played on Cal Sr.'s Yard, a miniature replica of Oriole Park at Camden Yards. An awards presentation and dinner closed the event. All proceeds from the tournament went directly to benefit the work of the Foundation and the children we impact.
The Cal Ripken, Sr. Foundation is a 501(c)(3) nonprofit, working throughout the country with community-based youth organizations to serve at-risk young people and build Youth Development Parks in America's most distressed communities. Founded in 2001, the Foundation is led by former Major League Baseball players, Cal Ripken, Jr. and Bill Ripken, and was named in memory of their father, Cal, Sr. The life lessons of leadership, teamwork, sportsmanship, personal responsibility, and a strong work ethic are keys to success for all young people, especially those living in disadvantaged circumstances.
Please contact Carrie LeBow, Executive Vice President, Resource Development and Marketing, at clebow@ripkenfoundation.org to discuss sponsorship opportunities for next year's Ripken Foundation Softball Classic or any of our upcoming events.
The Cal Ripken, Sr. Foundation is grateful to all our 2017 sponsors and friends for their dedicated support.
Kelly & Associates Insurance Group / KELLY Payroll
Lewis Contractors
SunTrust Bank, Inc.
The Whiting-Turner Contracting Company
RBC Wealth Management
First Pic
Venable
Under Armour