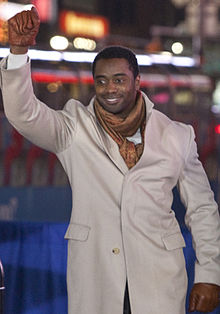 The Cal Ripken, Sr. Foundation's 15th Annual Aspire Gala, happening this Friday, February 22, benefits our work with at-risk youth across the country. The Aspire Gala honors leaders from the fields of sports, entertainments, and business. This year, we will continue the tradition of honoring those who are truly making a difference in the lives of others. Our honorees are: 
Curtis Martin, Football Hall of Famer and former New York Jets running back. You can learn more about the new Cal Ripken, Sr. Foundation Youth Development Park we are building in his hometown of Pittsburgh here. Curtis Martin Field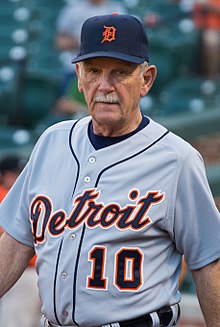 in the Homewood neighborhood of Pittsburgh will give youth a safe afterschool environment to play, grow, and learn under the care of dedicated adult mentors. 
Jim Leyland, former World Series winning manager for the Florida Marlins and Detroit Tigers. Jim Leyland has dedicated his life to coaching players in the game of baseball, and is receiving this year's Cal, Sr. Award for the incredible impact he has made during his professional career.
Gen. Colin Powell, former U.S. Secretary of State and Chairman of the Joint Chiefs of Staff. In addition to being a four-star general, accomplished statesman, and the first African American to serve as Secretary of State, Colin Powell founded America's Promise Alliance, which has become the nation's largest partnership organization dedicated to working in the lives of youth to help them succeed academically, socially, and civically. Learn more about his organization here.

These men are being recognized for excellence in their fields, their dedication to helping others, and for being a coach in life to so many both on and off the field/court.
All event proceeds from this event go to further the mission of the Cal Ripken, Sr. Foundation and our work with at-risk youth across the country.
For more information on sponsoring the 2019 Aspire Gala, please visit our Events page dedicated to the biggest one-night fundraiser in the Mid-Atlantic.