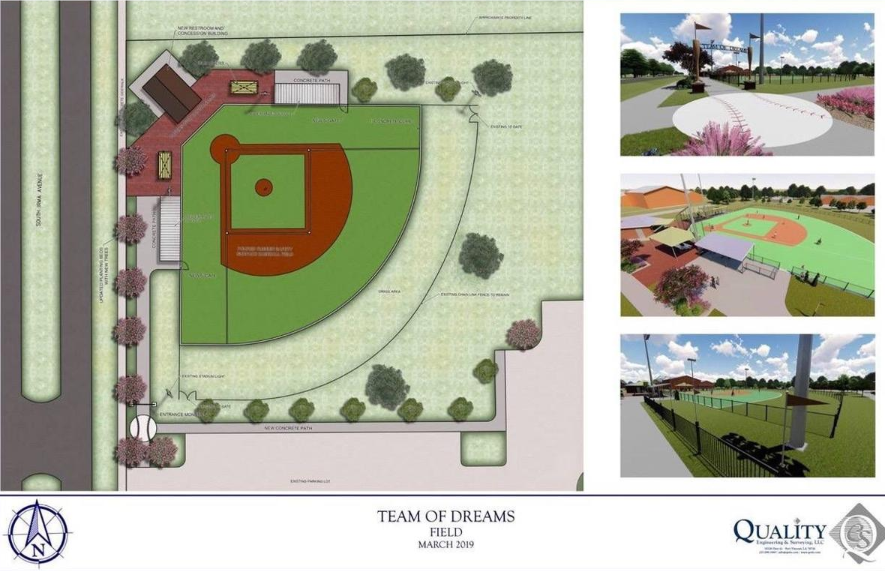 The Cal Ripken, Sr. Foundation, in partnership with Team of Dreams, will work to renovate a field in Gonzales, LA to give children of all abilities a safe, clean place to play. Currently, it is estimated that roughly 2,500 school-aged children in the Ascension Parish have disabilities. The Team of Dreams Field will be the first of its kind for the children in this area, and would be a facility that provides the opportunity for children with disabilities, as well as able-bodied children, to work as a team playing baseball and softball.
Children with disabilities who take part in physical activity develop hand-eye coordination, motor skills and increased ability in a range of areas depending on the child's disability and his or her physical capabilities. For children with disabilities there are also social and psychological advantages of physical activity, such as positive and new interactions with their siblings and family, and other children and adults. They learn how to form relationships, be more independent and take part in teamwork and goal setting. Expanded exercise options for children with disabilities improve not only their physical selves but also their self-esteem, confidence and ability to lead the same lives available to children without disabilities.
The cost of the project is an estimated $700,000. If you would like to donate to this project, please visit our Donation Page. You can also read more about the project through local articles from The Advocate and the Gonzales Weekly Citizen.
The Cal Ripken, Sr. Foundation has completed 85 Youth Development Parks in over 20 states and Washington, D.C., 17 of which are Adaptive Fields for children with disabilities. Our Youth Development Parks are currently accessible to over 480,000 children in underserved communities.