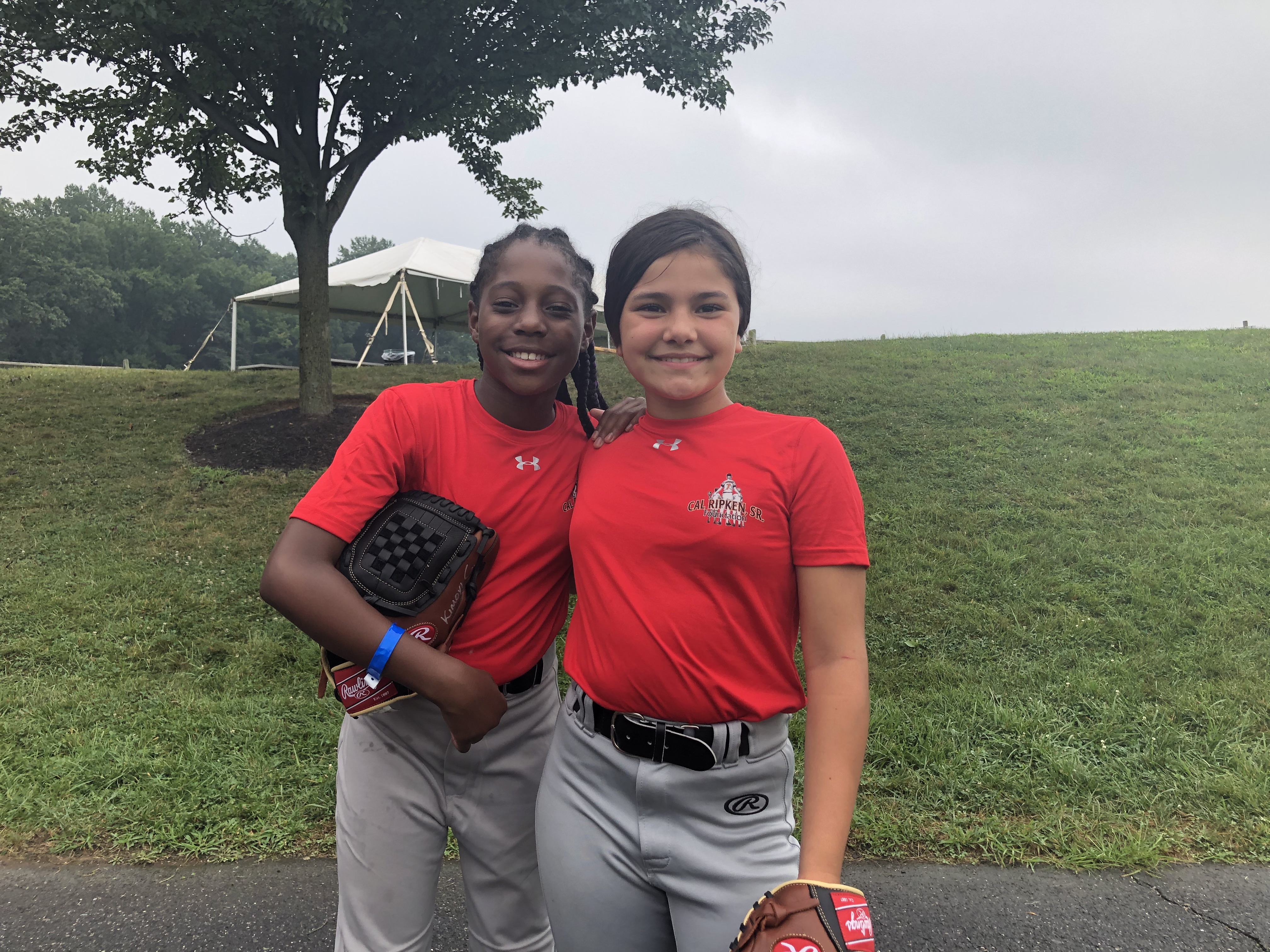 Building new friendships is what Ripken Summer Camp is all about! Kimoyi from Connecticut and Deanna from Wisconsin met this past week when they were paired in the same group. Now they hope to continue their friendship and plan on staying in touch when they head home.
Ripken Summer Camp brings deserving kids from all across the U.S. to Aberdeen, MD for an all-expenses paid week-long overnight camp experience. They are grouped with children from other parts of the country to learn baseball and softball skills as well as life skills such as teamwork, communication, and respect. Caring adult mentors and law enforcement officers provide meaningful leadership in activities throughout the week.
For most kids, this trip is the first time out of their hometowns, their first time on an airplane, and their first overnight camp experience. Creating bonds that reach outside of their neighborhoods help kids think in a bigger picture and take the things they have learned back home to make a deeper impact in their communities.