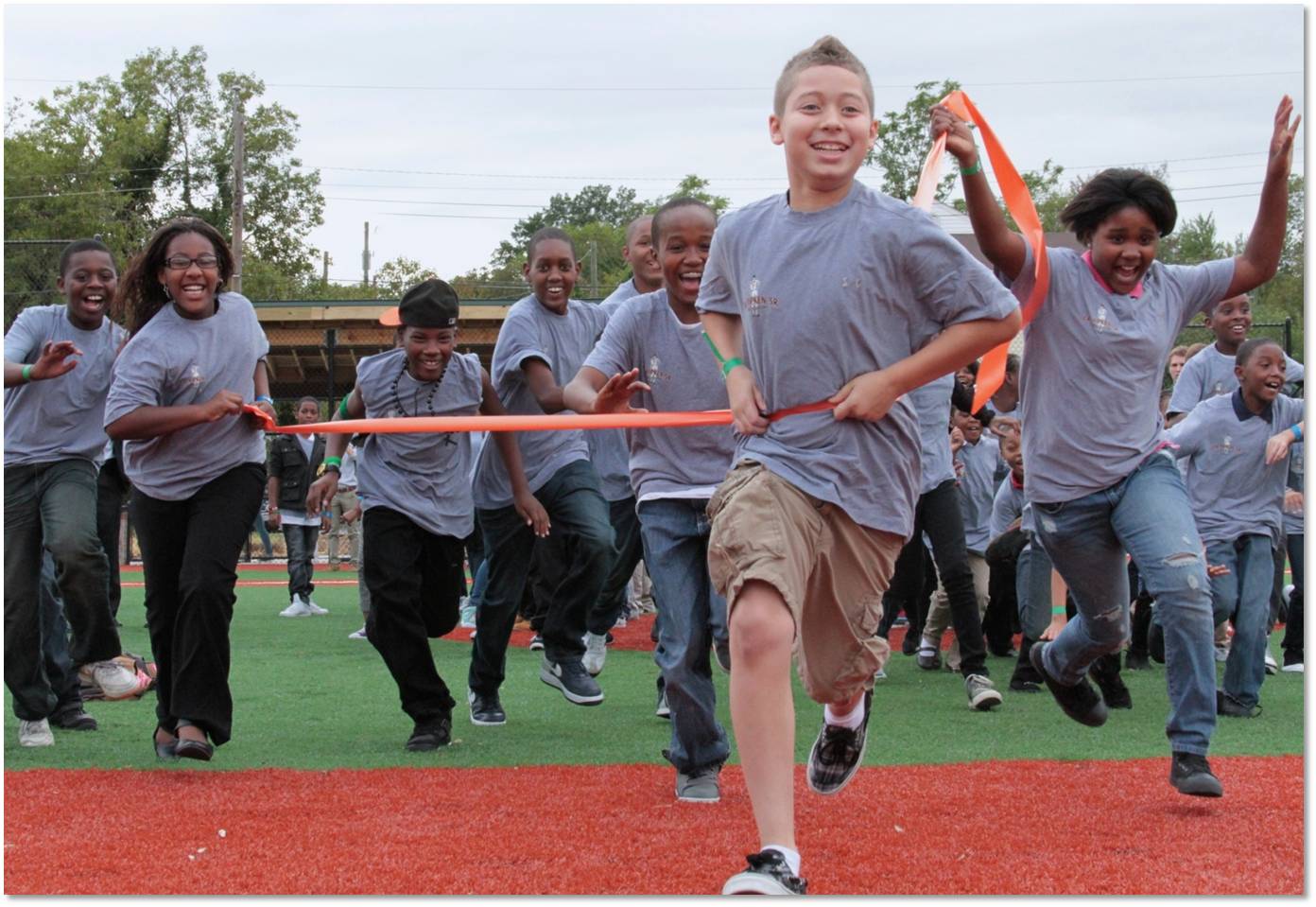 The Cal Ripken, Sr. Foundation is honored to provide tools and resources for today's youth to help them meet their fullest potential. With afterschool and summer programs, we pair at-risk youth in some of America's toughest communities with caring adult coaches and law enforcement mentors who teach them life lessons through engaging sports and activities that reinforce teamwork, communication, and respect.
According to a recent study, structured group activities that provide a safe environment, access to supportive adults who can serve as mentors, opportunities to belong to a positive peer group, and opportunities for skill building satisfy many of the needs that youth might otherwise seek to meet through violence and other risky behaviors. Our active youth programming and opportunities are based on a constructive support system for youth created by mentors who are provided high-quality materials, training, and ongoing support. Through our Badges for Baseball program, youth meet with their mentors and peers on a weekly basis while participating in baseball and other structured activities. This allow the program to create a space for youth to feel they belong to a team that encourages positive behaviors.
On this National Kids Day, we are continuing to reach over 1.5 million youth through our signature programs, Badges for Baseball and our Healthy Choices, Healthy Children curriculum, I'm GREAT, College Day Experiences, Ripken Foundation STEM Centers, Instructional Leagues, Ripken Summer Camp, our Youth Development Park initiative, and more. Using sports and STEM-based activities as the hook, we get kids engaged to help them become productive citizens who contribute to society. This means they stay in school, away from drugs, and live a physically active lifestyle.
To learn more about our programs, or to support the work we're doing, please visit our Programs page or give a donation.