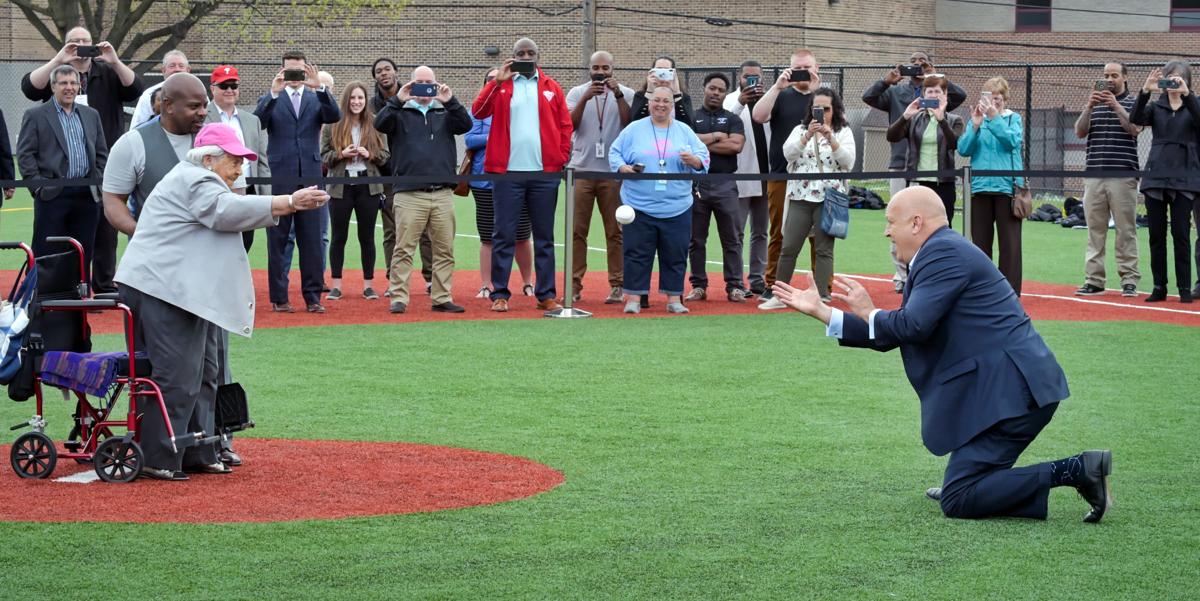 We are excited to share two links for news coverage of the Roberto Clemente Field at Ollie's Bargain Outlet Park ribbon cutting in Lancaster last week! If you missed the event and wished you could have been there, you can watch the whole program on Facebook Live. Click here to watch.
If you would rather read about the ribbon cutting and what it's doing for the community, read the article by LNP Lancaster Online here.
This new Ripken Foundation Youth Development Park is bringing a clean, safe place for children in the area to play, grow, and learn. In partnership with the Boys & Girls Club of Lancaster, afterschool and summer programming led by caring adult mentors will take place on this brand new field year-round, teaching kids valuable life skills that will help them become successful adults.