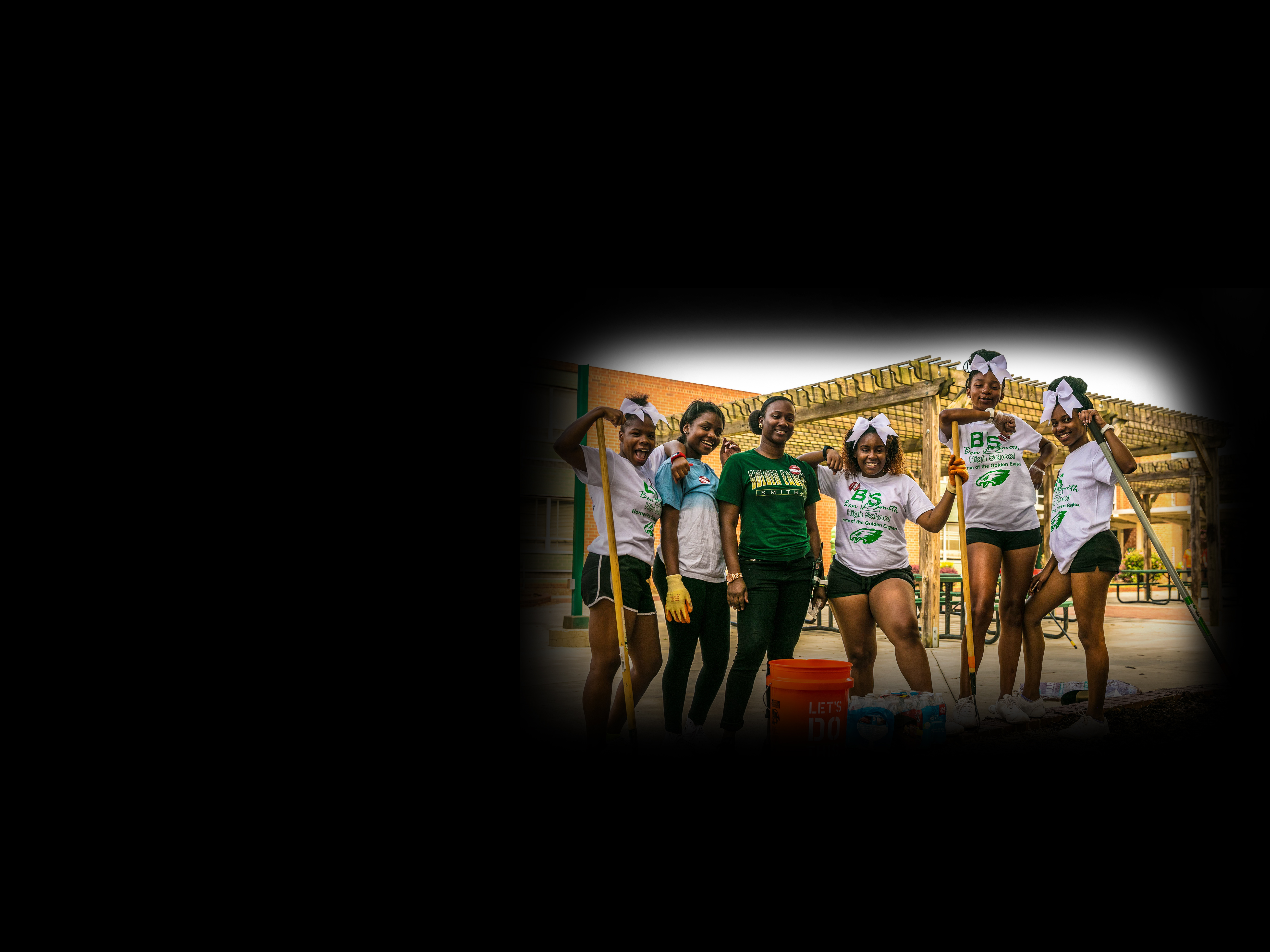 Transform Communities Change Kids' Lives
Learn More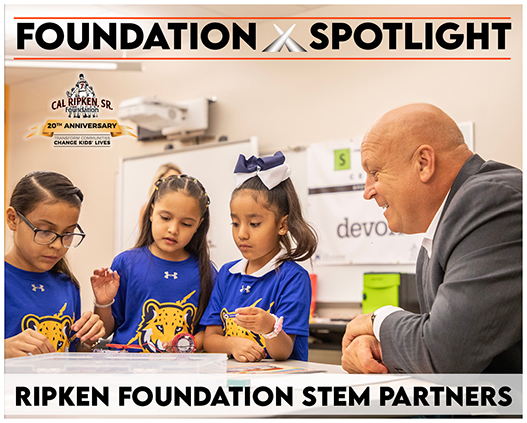 2021 Foundation Spotlight: Ripken Foundation STEM Partners
Our 20th anniversary allows us to look back and reflect on some of the major milestones, programs, and partners who have helped to shape the Foundation into a national organization impacting over 1.2 million underserved kids each year. In this month's spotlight, we would like to highlight the Ripken Foundation STEM partners and thank them for the success of this rapidly expanding program.
Launched in 2016 to give kids in elementary and middle school access to STEM opportunities in at-risk communities, today the Foundation has 71 fully operational, turnkey STEM programs that include curriculum and activity kits in California, Connecticut, Florida, Georgia, Maryland, Minnesota, New Mexico, North Carolina, Oklahoma, Pennsylvania, Texas, Virginia, Washington, and Wyoming, as well as a district-wide public school system that includes 33 elementary schools in Oklahoma City, thanks to the Foundation for Oklahoma City Public Schools, Devon Energy, the Chase Foundation, the Yates Foundation, Conoco Phillips, EOG, and Home Depot. Our goal is to develop ways to help at-risk youth gain access and have fun with STEM tools and resources which will enhance their ability to be successful adults in this technology-driven world.
 Click here to read the entire story.

CELEBRATING 100 FIELDS IN 2021
The Cal Ripken, Sr. Foundation is about to open our 100th Youth Development Park in the Cherry Hill neighborhood of Baltimore City. To date, over 465,000 at-risk youth have access to one of our Youth Development Parks in 26 states and Washington, D.C., including 19 Adaptive Fields for children with special needs. These baseball or multipurpose, low-maintenance, synthetic surface fields give at-risk youth a safe and clean place to play.
Reedbird Park will give underserved kids the opportunity to go somewhere productive and learn life lessons about respect, communication, and teamwork through sports from positive adult mentors, as well as have fun in a healthy environment. The Ripken Foundation fields are truly transformational for kids and communities who need them the most. If you would like to make a donation to support the 100th Park campaign, please DONATE NOW.
Reach & Impact

In 2020, the Ripken Foundation collaborated with 361 local youth-serving partners and law enforcement agencies in 242 cities and towns in 41 states, Washington, D.C., Curacao, Dominican Republic, Panama, Puerto Rico, and U.S. Virgin Islands to impact over 1.2 million at-risk youth. The Ripken Foundation Portal, which gives mentors access to our program curriculum guides, impacted 291,201 of those at-risk youth while our new virtual programs reached over 7,850 kids. In addition, we now have 71 STEM Centers completed in 14 states giving over 21,300 kids the early exposure and hands-on opportunity to explore Science, Technology, Engineering and Math.

Mentoring

In 2020, over 2,743 coaches, law enforcement officers, teachers, volunteers, and other youth mentors worked with the kids in our programs. Badges for Baseball, our signature crime prevention and mentoring program, impacted 13,826 kids in 38 communities.

Youth Development Parks

We're adding more of our signature Youth Development Parks every year—creating safe places to play and renewing community pride.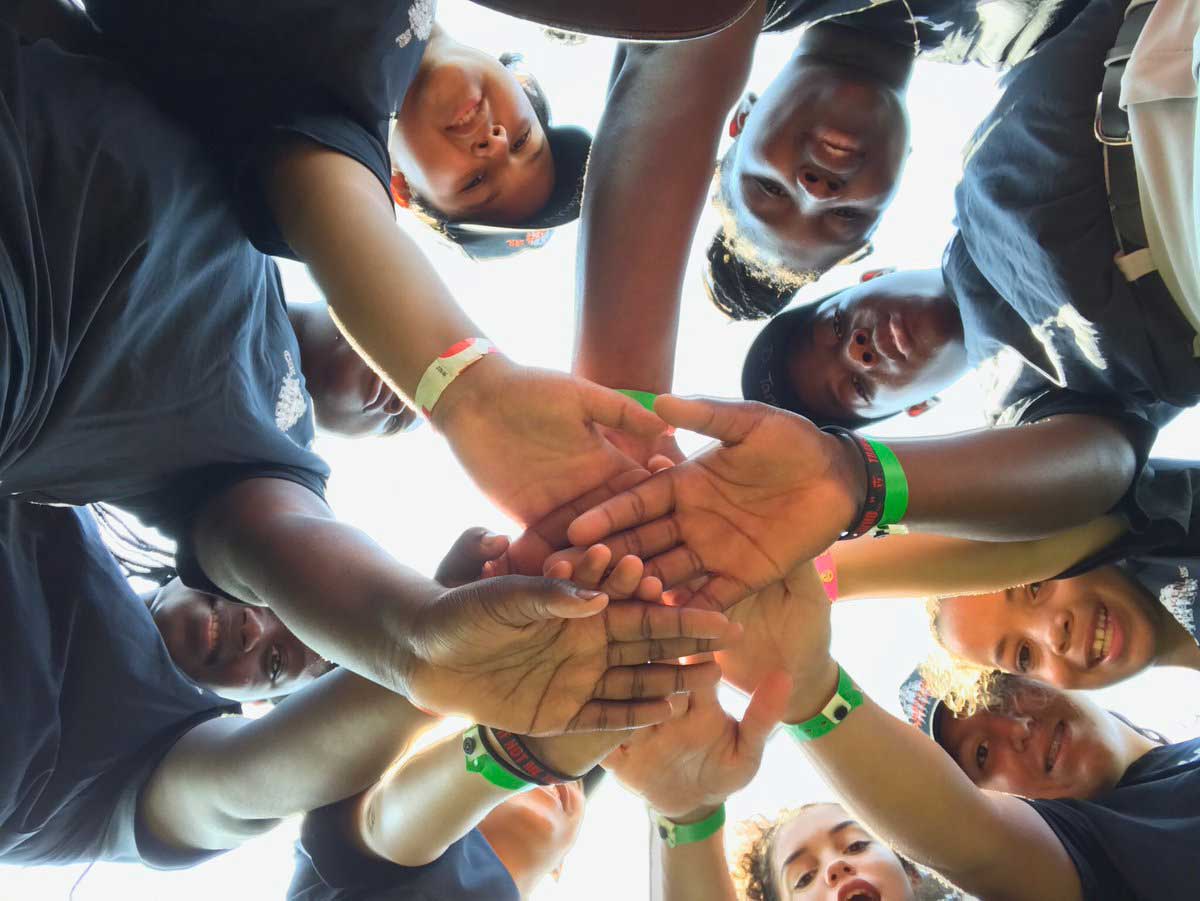 Score Big with Our Resource Portal
Create your free account to access a stellar lineup of positive youth development resources. You will find easy-to-use training materials, videos, and other tools to help coaches and mentors make a lasting difference.
Testimonials
We love to hear how the Cal Ripken, Sr. Foundation has positively impacted the lives of our mentors and at-risk youth. If you have a positive experience with the Foundation that you would like to share, please submit a story. You might be featured below or on our social media outlets!
"

I remember meeting Ernie Graham on the second day of the CRSF Summer Camp and listening to the story he told us about how he went from rags to riches to rags. I can honestly say that the summer camp was the reason I came back to school and decided to become a smart athlete.

"

Cornell Powell

Former Cal Ripken, Sr. Foundation Summer Camp Participant

"

The Badges for Baseball program was a 100% law enforcement participation program and the kids that participated were at-risk kids who would never speak or communicate with the police. That has changed drastically, these kids now run up to the police cruisers and they want to talk to the police.

"

Sgt. Randy Shaw

Stafford County, Virginia

"

The Badges for Baseball program has yielded results that were unforeseen. The relationships made will be lifelong and the Green Bay Police Department is eager to continue on with the program.

"

Officer Kevin Warych

Green Bay Police Department

"

This CRSF camp trip was packed with "first's" for most of the members that joined me: it was the first time these members traveled out of state and for some, the first time at a baseball camp. Although the camp was loaded with memories, what stuck with my group of boys the most was the bonding they had with our roommates after all the activities were done.

"

BJ Kolb

Boys and Girls Club of Green Bay

"

I can remember back to my first day in the Badges for Baseball program. The police officers were amazing, coming out to all the practices and games. They had a big influence on me, and because of them, I am now studying to become a police officer at Fox Valley Tech in Appleton, Wisconsin. It wouldn't have been possible without Badges for Baseball.

"

Alex Steward

Former Badges for Baseball Participant

"

I have seen students come out of their shells, they are answering questions, they are building relationships with police officers and it is a very positive program in the schools.

"

Tricia Winkler

Principal, Lima South Science-Technology Magnet

"

Although our gym can be quite chaotic during the Badges for Baseball program, it has been rewarding to see the kids practice sportsmanship and leadership during games. I've had multiple students ask me, 'Can we come back every day?' It's questions like those that make all the chaos worthwhile.

"

Carrie Marsh

Mentor, Y of Central Maryland
Sponsors
The Cal Ripken, Sr. Foundation is grateful for the support of the generous sponsors who share our vision and make our work possible.