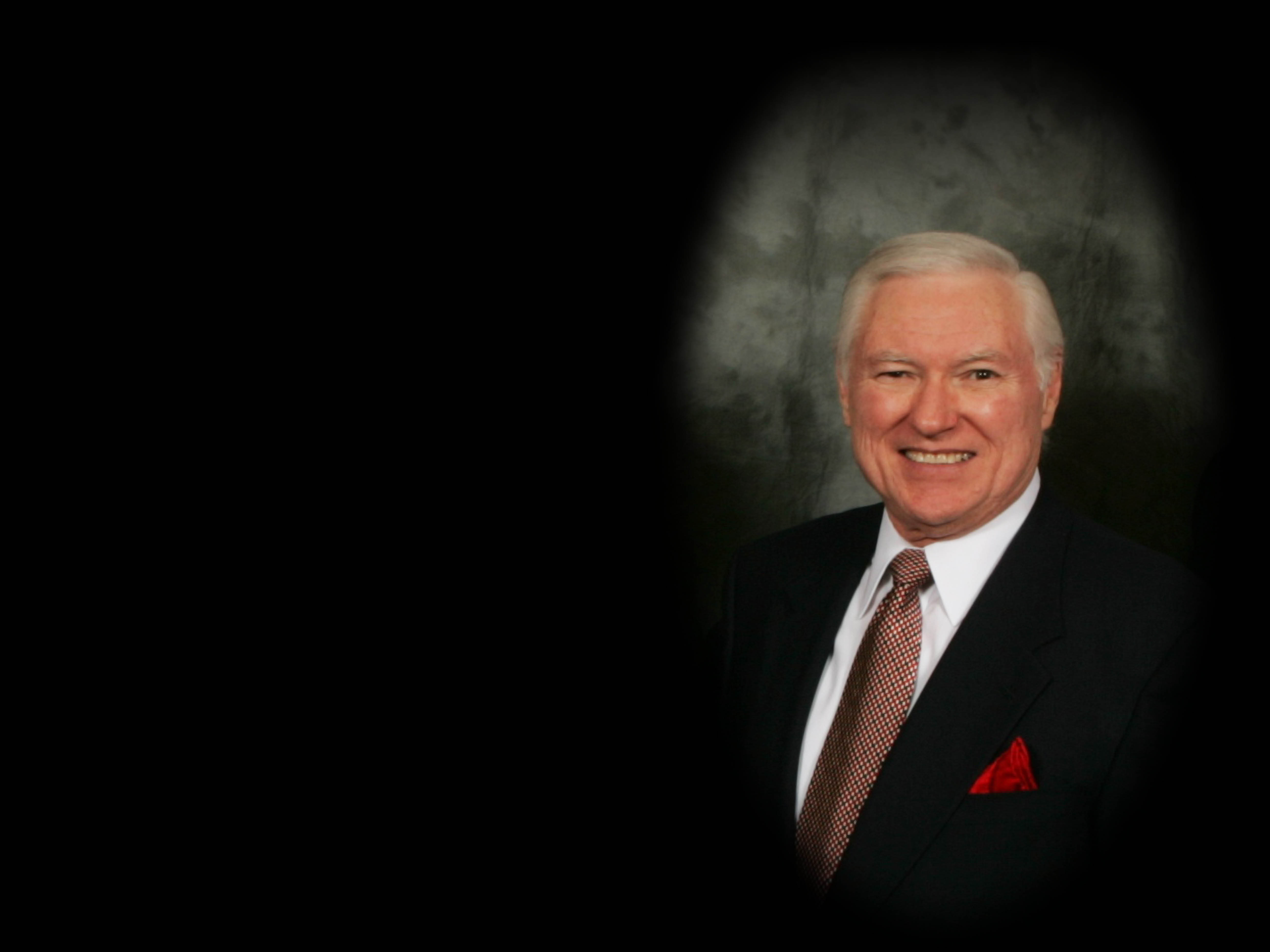 In memory of Duke Short
The Cal Ripken, Sr. Foundation mourns the loss of one of our dearest friends, Duke Short. Duke was a selfless man, who cared deeply about America's young people, especially those living in at-risk communities. Known for his time in Washington, D.C., Duke served as longtime chief of staff to U.S. Senator Strom Thurmond. As Thurmond's health began to wane, Duke became known to many in Washington, D.C. as the 101st Senator. And as Duke's influence grew, and his phone began ringing with presidents and world leaders on the other end, somehow, he remained the same old Duke. He always had time for a friend, and his true impact far surpassed our nation's capital. Today, there are people serving in prominent positions from coast to coast – judges, presidential appointees, state & local officials, businessmen, and nonprofit executives – because of Duke Short. All he ever expected in return was that you would do the same, by passing it forward to others. Duke served in the United States Armed Services and later became one of our country's first air marshals. Duke was so beloved and will be missed deeply.
ABOUT US
Ripken Foundation Celebrates Transformational Partnership with Brooke Butler Wagner
August 25, 2023
The Cal Ripken, Sr. Foundation is proud to partner with Ripken Foundation Board member, Brooke Butler Wagner, to help transform lives for the better through our life skills, STEM education, and healthy lifestyle programs. Daughter of former Ripken Foundation Board of Directors Chairman, Mark Butler, Brooke is an entrepreneur just like her father with a passion for giving back to underserved communities.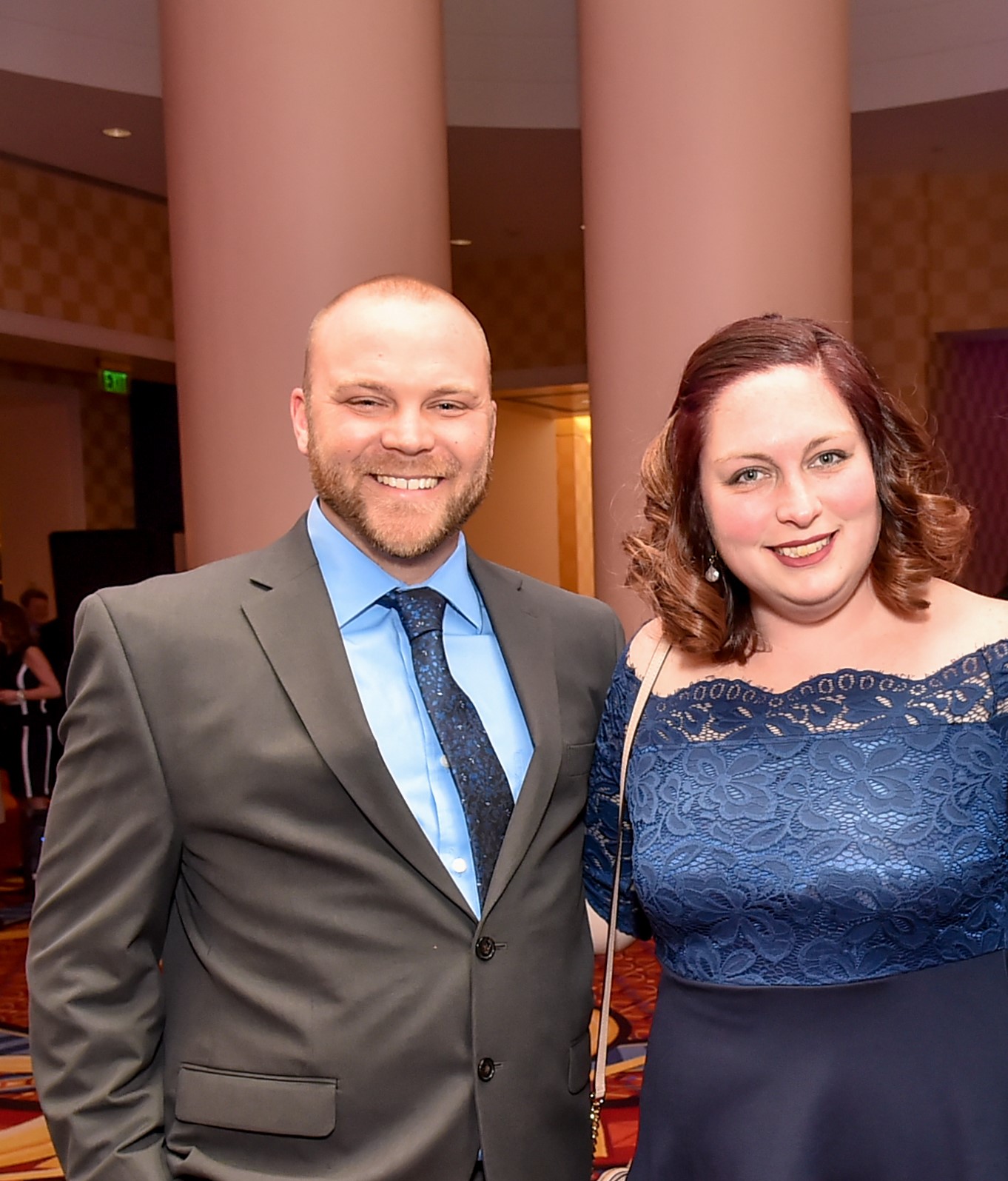 In 2013, Brooke took over as Executive Director of the Mark L. Butler Foundation which provides resources and opportunities to at-risk youth in and around Pennsylvania by partnering with Title 1 schools and youth-serving organizations focused on youth development. "We work with different youth centers to expose kids to positive role models and to give them experiences that help them grow into healthy young adults," said Brooke. Over the last 10 years, Brooke and the Mark L. Butler Foundation have impacted over 20,000 kids through their initiatives and events.
In addition to her work at the Mark L. Butler Foundation, Brooke is also the owner of multiple Playa Bowls locations in central Pennsylvania. As a successful business owner, she enjoys interacting with her employees and being able to mentor them because for many of them this is their first workplace experience. "We get to teach them important job skills and how to work together as teammates in a professional setting," she said. "I feel really grateful to be able to mentor young lives in this way."
Brooke's passion for serving at-risk youth continues as a dedicated supporter and Ripken Foundation Board member.  "I joined the Board in 2020 because I wanted to make a bigger impact, and I love how the programming at the Ripken Foundation helps children to grow in such a positive way and thought it was something I would proud to be a part of," said Brooke. "I also knew my dad loved the Foundation and all the things that it was doing, and it would be a great way to honor his legacy of giving back to the children who need it most."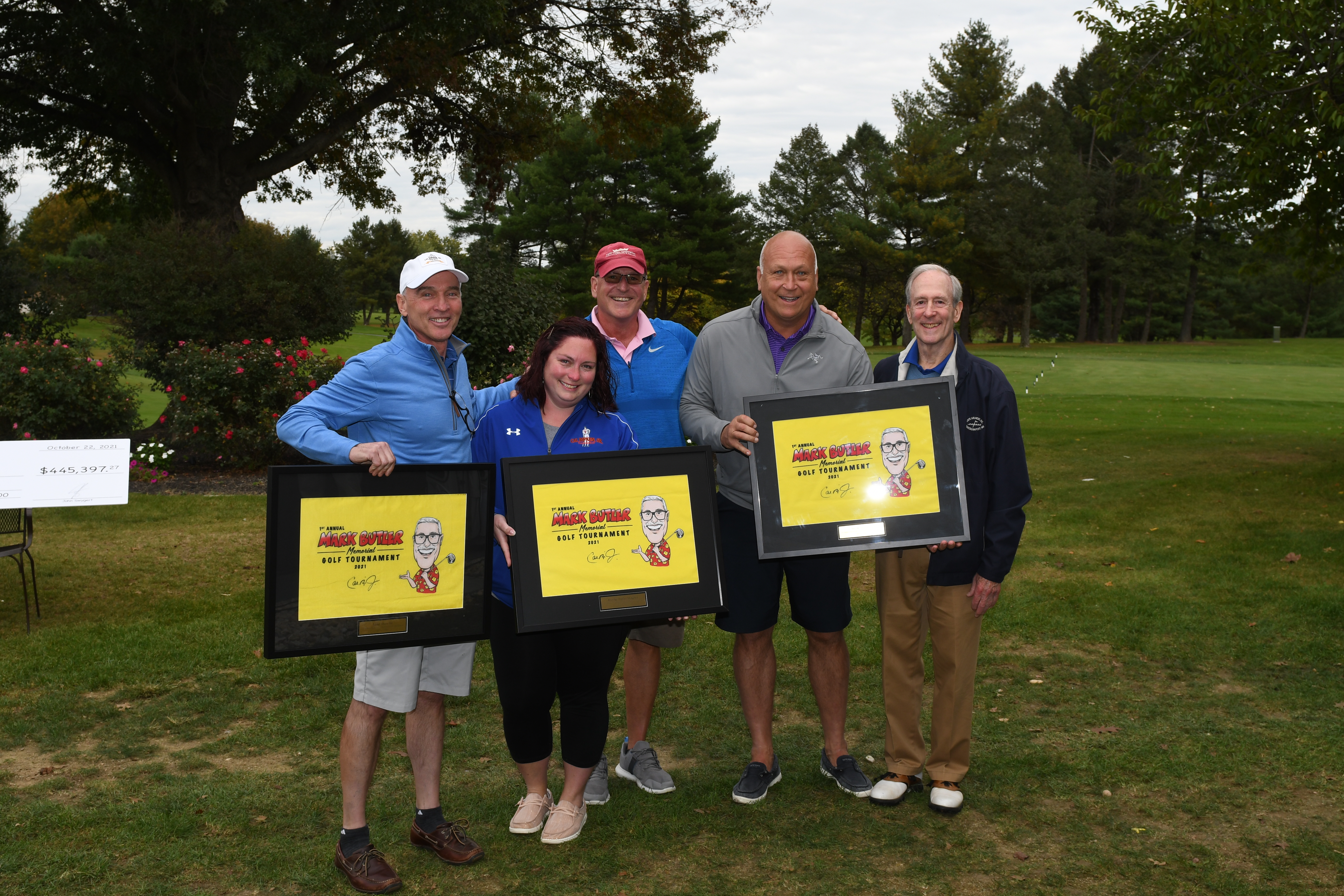 Since joining the Foundation Board, Brooke has supported us in installing seven STEM Centers in her hometown of Carlisle, Pennsylvania, as well as sponsorship of multiple fundraising events. And in 2023, Brooke committed to a five-year, $5,000,000 partnership to support our national STEM Center initiative.  To kick off year one, together we will be opening an additional eight new elementary school STEM Centers in the Harrisburg and Carlisle areas in Pennsylvania. Thanks to this major investment, we will also be providing new educational products and technology to 12 of our oldest existing STEM Centers that are in the greatest need for updates, including four Centers in Pennsylvania. In addition, this gift will support many fundraising events, sending kids to the Ripken Summer Camp, and a new Youth Development Park.
"We are extremely grateful to have Brooke on our Board and supporting the overall work of the organization in such a meaningful way. Her generosity and commitment to the underserved youth we impact creates multiple opportunities for kids to not only have a chance to go to summer camp, but also engage in STEM activities opening their eyes to new and exciting technology. It's truly a game changer for us and our national effort," said Carrie LeBow, Chief Operating Officer of the Ripken Foundation.
Over the next five years, we will be able to impact over 50,000 kids nationwide, thanks to this amazing partnership with Brooke Butler Wagner. When asked what she would like to accomplish through our partnership, she said, "I would like to really expand the Ripken Foundation's breadth into Pennsylvania because this is my home state, but I would also like to be a part of the transformational work the Ripken Foundation continues to do nationally."
~end~
Reach & Impact

In 2022, the Ripken Foundation collaborated with 597 local youth-serving partners and law enforcement agencies in 374 cities and towns in 46 states, Washington, D.C., and Canada to impact over 1.3 million at-risk youth. The Ripken Foundation Portal, which gives mentors access to our program curriculum guides, impacted 410,296 of those at-risk youth. In addition, we now have over 350 STEM Centers completed in 20 states giving nearly 100,000 kids the early exposure and hands-on opportunity to explore Science, Technology, Engineering and Math.

Mentoring

In 2022, over 10,000 coaches, law enforcement officers, teachers, volunteers, and other youth mentors worked with the kids in our programs. Badges for Baseball, our signature crime prevention and mentoring program, impacted 31,121 kids in 111 communities.

Youth Development Parks

We're adding more of our signature Youth Development Parks every year—creating safe places to play and renewing community pride.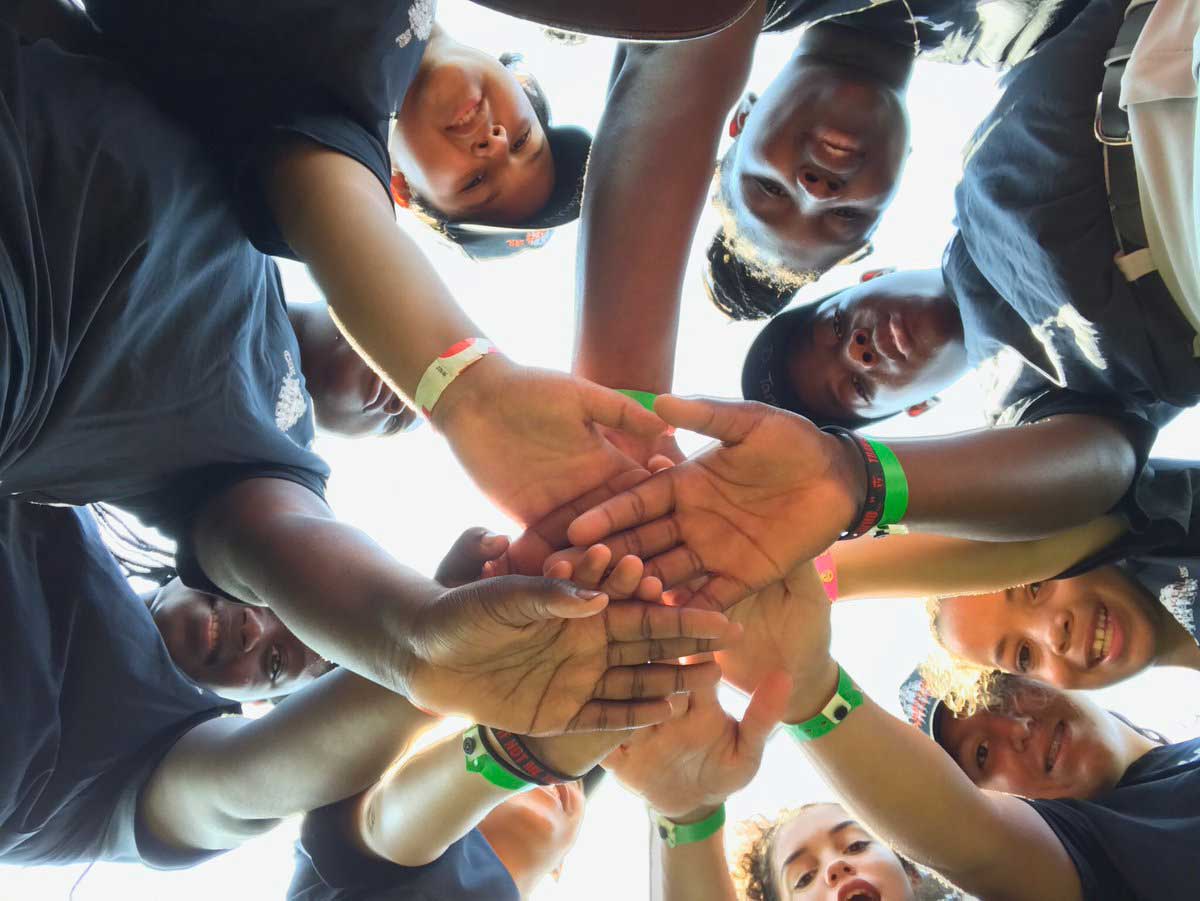 Score Big with Our Resource Portal
Create your free account to access a stellar lineup of positive youth development resources. You will find easy-to-use training materials, videos, and other tools to help coaches and mentors make a lasting difference.
Testimonials
We love to hear how the Cal Ripken, Sr. Foundation has positively impacted the lives of our mentors and at-risk youth. If you have a positive experience with the Foundation that you would like to share, please submit a story. You might be featured below or on our social media outlets!
"

I remember meeting Ernie Graham on the second day of the CRSF Summer Camp and listening to the story he told us about how he went from rags to riches to rags. I can honestly say that the summer camp was the reason I came back to school and decided to become a smart athlete.

"

Cornell Powell

Former Cal Ripken, Sr. Foundation Summer Camp Participant

"

The Badges for Baseball program was a 100% law enforcement participation program and the kids that participated were at-risk kids who would never speak or communicate with the police. That has changed drastically, these kids now run up to the police cruisers and they want to talk to the police.

"

Sgt. Randy Shaw

Stafford County, Virginia

"

The Badges for Baseball program has yielded results that were unforeseen. The relationships made will be lifelong and the Green Bay Police Department is eager to continue on with the program.

"

Officer Kevin Warych

Green Bay Police Department

"

This CRSF camp trip was packed with "first's" for most of the members that joined me: it was the first time these members traveled out of state and for some, the first time at a baseball camp. Although the camp was loaded with memories, what stuck with my group of boys the most was the bonding they had with our roommates after all the activities were done.

"

BJ Kolb

Boys and Girls Club of Green Bay

"

I can remember back to my first day in the Badges for Baseball program. The police officers were amazing, coming out to all the practices and games. They had a big influence on me, and because of them, I am now studying to become a police officer at Fox Valley Tech in Appleton, Wisconsin. It wouldn't have been possible without Badges for Baseball.

"

Alex Steward

Former Badges for Baseball Participant

"

I have seen students come out of their shells, they are answering questions, they are building relationships with police officers and it is a very positive program in the schools.

"

Tricia Winkler

Principal, Lima South Science-Technology Magnet

"

Although our gym can be quite chaotic during the Badges for Baseball program, it has been rewarding to see the kids practice sportsmanship and leadership during games. I've had multiple students ask me, 'Can we come back every day?' It's questions like those that make all the chaos worthwhile.

"

Carrie Marsh

Mentor, Y of Central Maryland
Sponsors
The Cal Ripken, Sr. Foundation is grateful for the support of the generous sponsors who share our vision and make our work possible.