Transforming Lives in Underserved Communities
ABOUT US
Farewell to our friend, Brig Owens
On Tuesday evening the world lost a truly great man; one who will be missed beyond words, and by so many.  Brig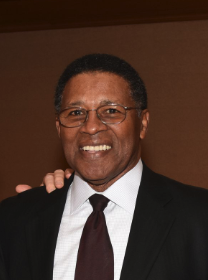 Owens was the kindest most humble man you could ever meet.  Considering his amazing accomplishments on the football field as a Washington Redskin, and his even more remarkable life off the football field, if anyone had the right to brag a little it was Brig.  But he never did.  Pulling stories out of him was not always easy, but once you did it was mesmerizing.
With much effort, friends were able to learn of Brig's California childhood.  One of thirteen children.  His home was where Disneyland stands today. But what a contrast -- he grew up poor, on dirt floors. He plowed fields walking behind his mule, named "Sir."  He loved to tell people about "Sir." But Brig was a great athlete in high school, and the young man could run like no other.  He set every record in high school and later became the first black quarterback at the University of Cincinnati.  He was drafted by the Cowboys but quickly traded by Tex Schramm to the Redskins, as Brig would tell us, because he was viewed as an activist when he boycotted a local business because of racist behavior.  So, it was off to the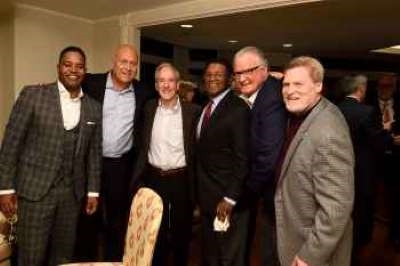 Redskins in 1966, where Brig would become an NFL star.  He was quickly named a defensive captain by head coach Vince Lombardi, who loved Brig.  Even Vince Lombardi loved Brig! The day he was named captain, Lombardi called him in.  Brig brought his playbook with him because he thought he was being cut. Humility!  Men like Jesse Owens, Hank Aaron and so many others, sought HIS friendship.  There was no family relationship with Jesse Owens, but he told people Brig was his nephew! 
Brig should be in the NFL Hall of Fame, and it is their loss that he is not. Brig didn't worry about it very much.  He'd just say, "maybe someday."  He was too busy helping others to worry about something so trivial. He cared deeply about kids growing up in troubled circumstances and over time helped thousands of kids get through high school, go to college, and lead productive lives. He received an honorary doctorate from the University of Cincinnati, earned his law degree, and was a successful businessman.  
Gene Upshaw and Brig Owens were the ones who ramped up the NFLPA from the beginning, and together founded Super Leaders, a youth leadership program that survived 30 years and served 30,000 teens.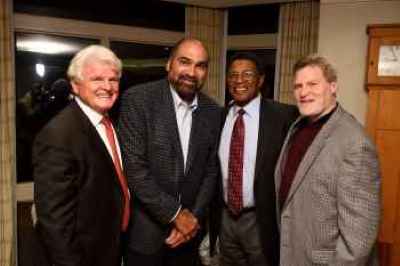 But what he cared most about was his family.  Oh, how he would brag about that family! 
To be Brig's friend was to be in Brig's Army, and that was a wonderful place to be. 
We will miss you Brig.
Reach & Impact

In 2021, the Ripken Foundation collaborated with 589 local youth-serving partners and law enforcement agencies in 383 cities and towns in 46 states, Washington, D.C., Puerto Rico, and Colombia to impact over 1.2 million at-risk youth. The Ripken Foundation Portal, which gives mentors access to our program curriculum guides, impacted 590,075 of those at-risk youth while our virtual programs reached over 3,132 kids. In addition, we now have 182 STEM Centers completed in 17 states giving over 60,000 kids the early exposure and hands-on opportunity to explore Science, Technology, Engineering and Math.

Mentoring

In 2021, over 4,234 coaches, law enforcement officers, teachers, volunteers, and other youth mentors worked with the kids in our programs. Badges for Baseball, our signature crime prevention and mentoring program, impacted 31,121 kids in 111 communities.

Youth Development Parks

We're adding more of our signature Youth Development Parks every year—creating safe places to play and renewing community pride.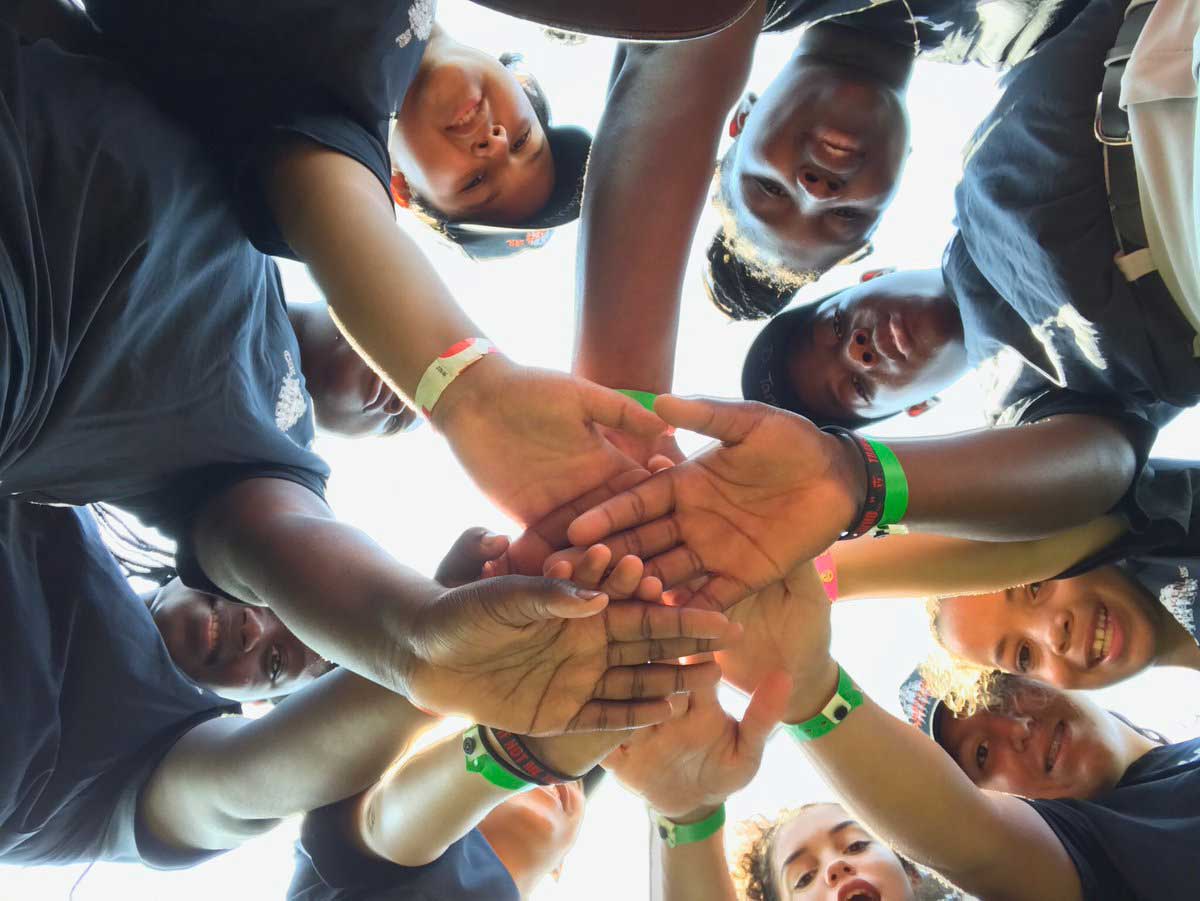 Score Big with Our Resource Portal
Create your free account to access a stellar lineup of positive youth development resources. You will find easy-to-use training materials, videos, and other tools to help coaches and mentors make a lasting difference.
Testimonials
We love to hear how the Cal Ripken, Sr. Foundation has positively impacted the lives of our mentors and at-risk youth. If you have a positive experience with the Foundation that you would like to share, please submit a story. You might be featured below or on our social media outlets!
"

I remember meeting Ernie Graham on the second day of the CRSF Summer Camp and listening to the story he told us about how he went from rags to riches to rags. I can honestly say that the summer camp was the reason I came back to school and decided to become a smart athlete.

"

Cornell Powell

Former Cal Ripken, Sr. Foundation Summer Camp Participant

"

The Badges for Baseball program was a 100% law enforcement participation program and the kids that participated were at-risk kids who would never speak or communicate with the police. That has changed drastically, these kids now run up to the police cruisers and they want to talk to the police.

"

Sgt. Randy Shaw

Stafford County, Virginia

"

The Badges for Baseball program has yielded results that were unforeseen. The relationships made will be lifelong and the Green Bay Police Department is eager to continue on with the program.

"

Officer Kevin Warych

Green Bay Police Department

"

This CRSF camp trip was packed with "first's" for most of the members that joined me: it was the first time these members traveled out of state and for some, the first time at a baseball camp. Although the camp was loaded with memories, what stuck with my group of boys the most was the bonding they had with our roommates after all the activities were done.

"

BJ Kolb

Boys and Girls Club of Green Bay

"

I can remember back to my first day in the Badges for Baseball program. The police officers were amazing, coming out to all the practices and games. They had a big influence on me, and because of them, I am now studying to become a police officer at Fox Valley Tech in Appleton, Wisconsin. It wouldn't have been possible without Badges for Baseball.

"

Alex Steward

Former Badges for Baseball Participant

"

I have seen students come out of their shells, they are answering questions, they are building relationships with police officers and it is a very positive program in the schools.

"

Tricia Winkler

Principal, Lima South Science-Technology Magnet

"

Although our gym can be quite chaotic during the Badges for Baseball program, it has been rewarding to see the kids practice sportsmanship and leadership during games. I've had multiple students ask me, 'Can we come back every day?' It's questions like those that make all the chaos worthwhile.

"

Carrie Marsh

Mentor, Y of Central Maryland
Sponsors
The Cal Ripken, Sr. Foundation is grateful for the support of the generous sponsors who share our vision and make our work possible.