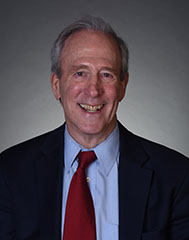 Harold Himmelman
Board Chairman
Harold Himmelman joined Beveridge & Diamond immediately after its founding and served as the firm's first managing partner. After serving as a principal at the firm for 30 years, he now serves as its Senior Counsel. He has substantial experience in civil litigation of all types, alternative dispute resolution (as both an advocate and a neutral mediator and arbitrator), regulatory, and commercial matters.
Harold has made his mark in the field of Alternative Dispute Resolution for more than two decades. Currently, he serves as a senior mediator for the U.S. District Court for the District of Columbia and U.S. Court of Appeals for the D.C. Circuit Court.
Harold is a graduate of Williams College and the New York University School of Law. He and his wife, Bonnie, reside in Chevy Chase, MD.