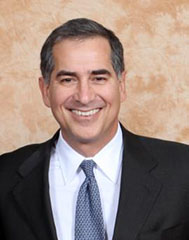 Kenny Baldwin graduated from Rice University in 1980 with Bachelor's degrees in Mathematical Sciences and Managerial Studies, and was drafted by the Detroit Tigers in the 1979 draft. After graduating from Rice, Baldwin continued his brief minor league career, including stints with the Detroit Tigers and Los Angeles Dodgers farm teams. In 1981, he joined the consulting division of what was then Arthur Andersen. Baldwin recently retired from Accenture, the same consulting organization, which has transformed from a private partnership to a $20 billion corporation.
Over the years, Baldwin held several leadership roles at Accenture. He was the lead partner for Accenture's services to several large global accounts. He also led several practice areas including Accenture's global Trading and Risk Management practice, Accenture's North American Independent practice, and Accenture's South American Energy practices. Baldwin retired as the Global Managing Director for Accenture's Energy practice.
Baldwin serves on the board of Tiandi Energy, a Chinese based company focused on delivering value to the global upstream oil and gas sector thru a team of professionals with expertise in the geosciences and petroleum engineering. Baldwin has been a volunteer and supporter of Texas Special Olympics, where he coached (eight years) and served as a Board Member of the local chapter. He has also served as a board member for Mental Health and Mental Retardation Association (MHMRA) and for his church in Argentina. Baldwin currently serves on the Board of Stewards of his church, and he chairs the boards of the Houston chapter of Child Advocates, and the Chapelwood Hispanic Ministry.
Baldwin and his wife Melissa have two sons, Hunter and Ty, and live in Houston. Baldwin enjoys hunting, golfing, and traveling with his family. Baldwin and his family are members of Chapelwood United Methodist Church.