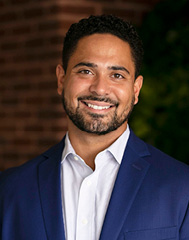 Spencer Mason
Principal at David Mason + Associates
Spencer Mason serves as a Principal with David Mason + Associates (DMA), overseeing the company's pipe services division. His responsibilities include strategic planning, business development, estimating, logistics, equipment management, and personnel oversight.  Under Spencer's leadership this division has registered a 700% increase in gross revenues while expanding its footprint throughout the Midwest. Spencer takes pride in his role in maintaining DMA's impeccable reputation for performance, reliability, and employee safety. His years spent playing baseball in high school and college instilled a particular passion for teamwork and strategy, qualities that define his leadership style.
Spencer is an active member of several community organizations in his hometown, St. Louis, Missouri. He is a member of the Midwest BankCentre Central Region Advisory Board, a former president of the American Association of Black in Energy (AABE), and a supporter of the Make-A-Wish Foundation. He is also a member of the Barnes Jewish Hospital Children's Foundation Board. 
Spending quality time with his wife, Jenae, and their two children – Maryclaire and Theodore – is Spencer's greatest joy. He also is an avid golfer, a 1-handicapper and three-time champion of Boone Valley Golf Club in Augusta, Missouri. He is also four-time champion of the Nomad Golf Club, featured on CBS 60 Minutes Sports. 
A graduate of Lindenwood University in St. Charles, Missouri, Spencer earned a B.A. in business administration with an emphasis in marketing.