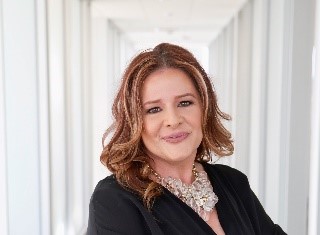 As Baltimore Gas and Electric's chief marketing and communications officer Stacey Ullrich oversees initiatives to improve stakeholder interactions, employee engagement, increase organizational transparency, shape public dialogue and advocacy and build organizational reputation and trust. She is part of BGE's Senior Leadership Team and Exelon Corporate Affairs leadership team coordinating communications and marketing functions at Exelon's six energy delivery companies.
Prior to joining Baltimore Gas and Electric in 2022, Stacey held leadership positions with Under Armour and the Under Armour Foundation, where she led the strategic direction, brand purpose and engagement of the company's global investments, narrative, and outreach programs, as well as oversight and management of the Under Armour Foundation. 
Over the past 25 years, in addition to Under Armour, Ullrich has held leadership roles at Constellation, P.W. Feats, EBA, Inc. and the PGA TOUR including tournaments on the Web.com Tour, previously known as the NIKE Tour and the Champions Tour. Throughout her career she has been a strategic thought partner to the business focused on driving brand equity, total addressable market growth, and positive social impact.  
Stacey serves on the board of the Cal Ripken Sr. Foundation, The Center Club, Project Pnuema, Ronald McDonald House of Maryland, iMentor and the University System of Maryland Foundation. Ullrich holds a Bachelor of Science in Marketing and Communications from Missouri State University. As a life-long learner, Ullrich is a graduate of Darden School of Business Leadership and Management Program, Leadership Maryland Alum and Weinberg Foundation Israel Mission Alumni.  Stacey is a resident of Howard County, Md., is married and has four children.