The Ripken Foundation teamed up with Naples Children & Education Foundation (NCEF) to provide a fun-filled weekend for the youth in Naples, Florida. The Foundation was joined by the Able Academy, BGC Collier County, Grace Place, Valerie's House, Gargiulo, Miracle, The Immokalee Foundation, and RCMA. 
Youth from the Able Academy participated in baseball/softball skills rotations and a friendly game of baseball. They worked on their skills in the infield, outfield, and hitting on our adaptive field at the Greater Naples YMCA. 
We were also joined at the Boys & Girls Club of Collier County for baseball/softball skills rotations with the Florida Southwestern (FSW) softball players. The FSW athletes led youth through baseball stations, including infield, outfield, hitting, throwing, and Quickball. In the afternoon, youth were treated to a trip to Florida Gulf Coast University (FGCU) to play a few baseball games.  
To finish off the weekend-long event, youth started Sunday at FGCU with a baseball game, followed by playtime on the inflatables at the Boys & Girls Club. One attendee, Dasha Casita, expressed how much she was looking forward to the NCEF camp. "This is my first time at NCEF camp. I'm excited to make new friends and play baseball," said Casita. Hector Rojas echoed this excitement. "My favorite part about the NCEF Camp is getting to go to FGCU for baseball games. We get to go on a college campus and play on a nice field," said Rojas.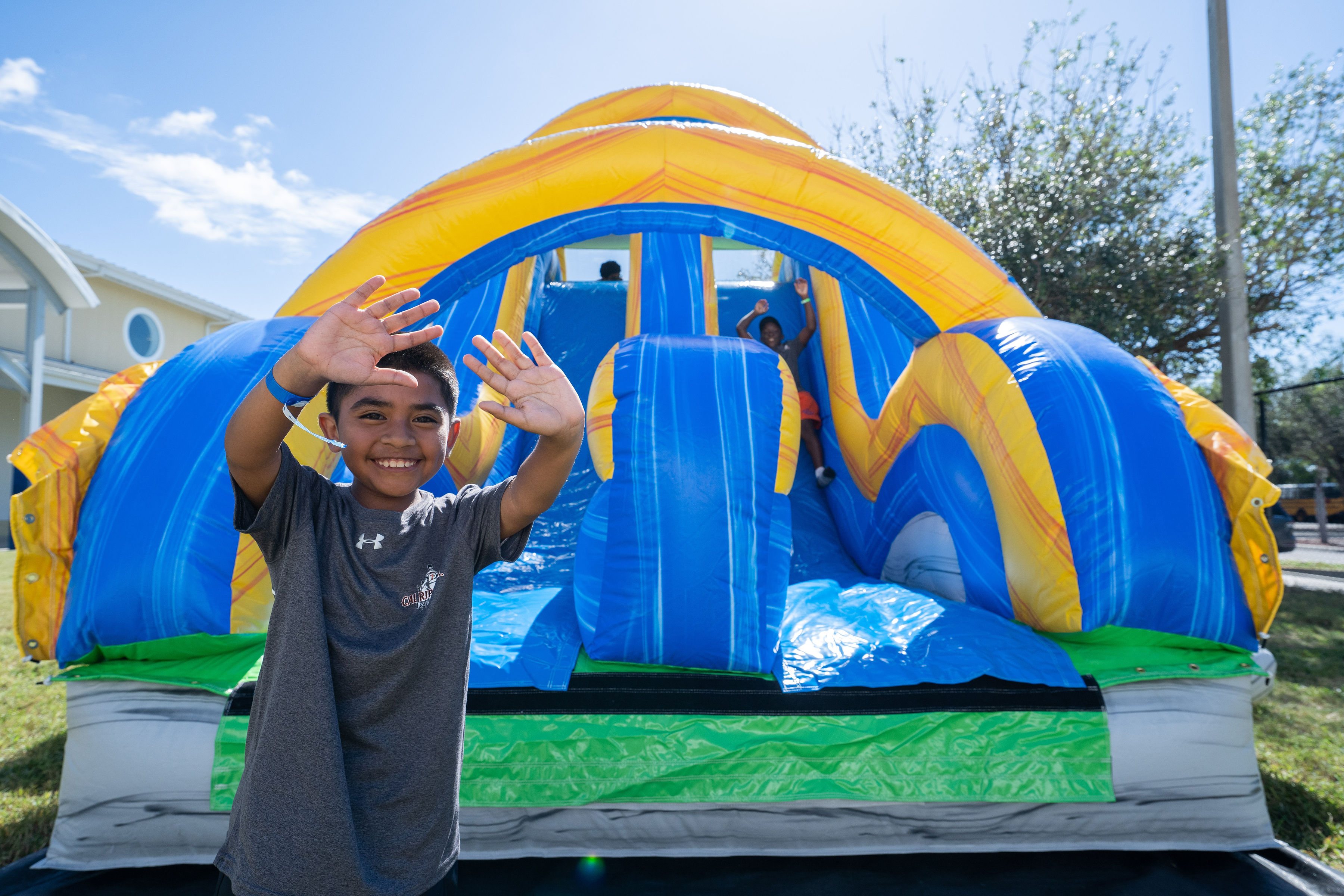 Franny Smith, who attended the camps, enjoyed just being able to make new friends and have fun in a safe environment. When asked about her favorite part of NCEF Camp, Smith said "I like that there is a lot of fun activities. My favorite thing is the people. I am a very social person." Another attendee, Hector, said that he enjoyed playing baseball at camp because he "just found the sport fun and it was a lot of good sportsmanship." 
The programs implemented at the NCEF camps reflect the Ripken Foundation's character education and life skills curricula modeled after evidence-based practices to target the critical issues and challenges facing kids today, including healthier living and anti-bullying. By reinforcing life lessons through sports and other hands-on activities, our programs make learning fun – and make a lasting difference.