The Ripken Foundation partnered with Permian Strategic Partnership to host its first STEM Summit at Odessa College in Texas. Nearly 100 teachers from 22 counties in the Permian Basin joined us for the Summit in the Saulsbury Campus Center. This event was for all teachers/mentors in the Permian Basin region to get additional Ripken STEM Center training.
Vice President of Advancement, Business & Governmental Relations at Odessa College Jacqui Gore spoke about how appreciative she is for our partnership and STEM initiative. "You're preparing the students who we hope will then come here to Odessa College to further their education. We're so pleased to work with the Cal Ripken, Sr. Foundation and Permian Strategic Partnership on hosting this event. We hope that we can do many more things with the Cal Ripken, Sr. Foundation to continue to educate our students in the area," Gore said.
Melissa Ware, Director of Education and Workforce at Permian Strategic Partnership, was excited to help host this S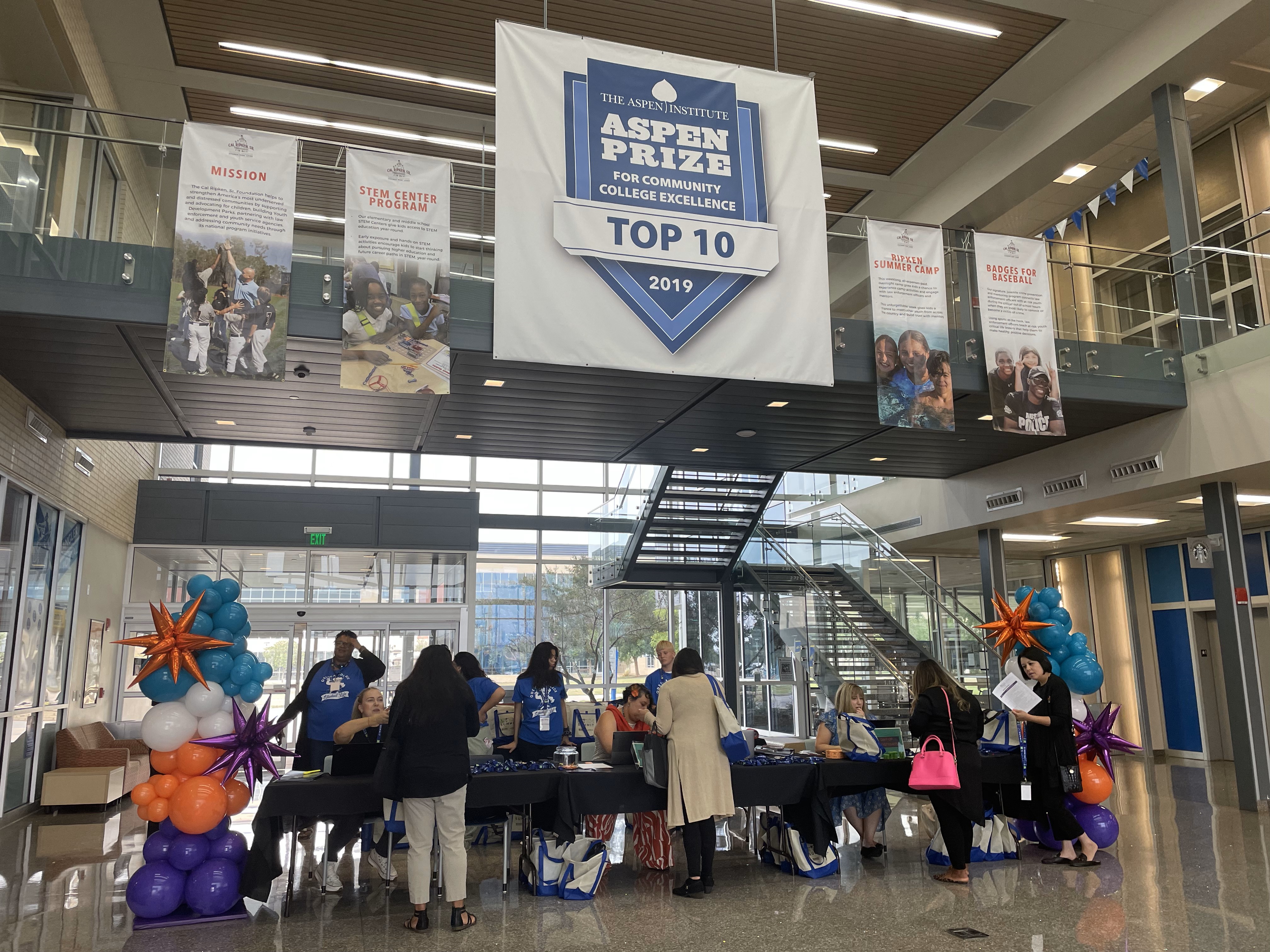 ummit and believes it was a great opportunity for teachers. "I love that we're providing teachers with opportunities to engage with experts that have created this program and that can help them learn and develop their skills on how to take it to their students," said Ware. She continued, "Like Jacqui said, we have so many openings and we just don't have the skilled workforce that we need. It's crucial that we are developing these skills in our students so that they can grow into our future workforce."
After being checked in by Ripken Foundation, Candor, and Odessa College staff, teachers headed to Wood Math and Science Building for their first breakout session. Our friends at Boxlight Solutions showed the teachers all the ins and out of the 3D Robo Printer. This was followed up by League of Dreams, who gave a presentation on Kid Spark Education. Teachers also learned how to integrate the Ripken STEM curriculum into their local state standards, presented by fellow educators from the Permian Basin.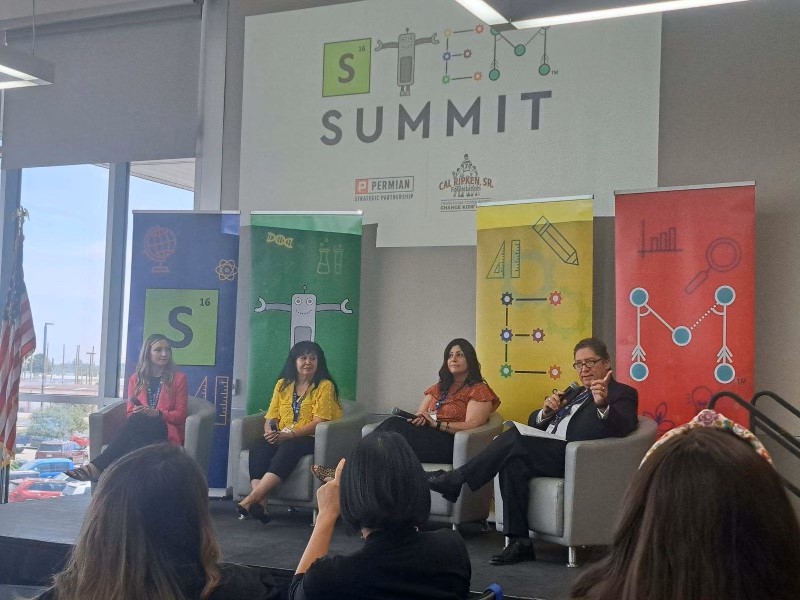 During their lunch break, teachers got to sit in on a Q&A panel comprised of educators from Greenwood ISD, Pease Elementary School, and Artesia Public Schools and emceed by CBS 7 Anchor Jay Hendricks. The panel discussed the benefits of STEM labs and how they can impact students.
Micah Arrott, Principal at Pease Elementary School, spoke about the students excitement since receiving a STEM Center in September. "We left the door unlocked. We left the materials accessible, and they did the rest. At first I was like, oh my gosh, it's all new and this is thousands of dollars of equipment," said Arrott. "They [students] have so much pride, and are so proud of all the materials."
For the last presentation, Sphero showcased littleBits, a fun and educational product that teaches kids about circuitry and electronics. The day ended with a raffle for the teachers, where they could win prizes. Thanks to Worthington Direct, raffle winner Southern Heights will receive a $10,000 classroom makeover.
Through the additional hands-on training, Permian Basin educators are now even more equipped to teach and get youth more interested in STEM education. Elizabeth Kivin, a teacher at Greenwood Intermediate School, said her students are always "super excited" when they come to her class because they know they are about to be "hands-on". "It really helps to build their teamwork and being being able to problem solve and (think critically) because they work together so seamlessly. Even my groups who, like was said earlier, may not normally pair up together, find that they work really well together," said Kivin. Kivin and her students even competed in the Annual Ripken STEM Challenge this year and placed third overall.
Read more about the Ripken STEM Summit here. To learn more about our STEM Center initiative, click here.