The Ripken Foundation is bringing STEM education to every elementary student on the Fort Berthold Indian Reservation, thanks to Devon Energy, Marathon Oil, and XTO Energy. Four elementary schools on the reservation will receive a STEM Center, which will include hands-on learning equipment used to introduce coding concepts in a fun way.
MHA Nation Tribal Chairman Mark Fox expressed his excitement over the new high-tech tools students will be provided across all segments of the reservation. "We've seen how the STEM Center at Edwin Loe has sparked students' interest and encouraged them to explore new concepts," said Fox. "We cannot wait for the remaining four elementary schools to receive their STEM Centers. It is great to see these energy companies coming togethe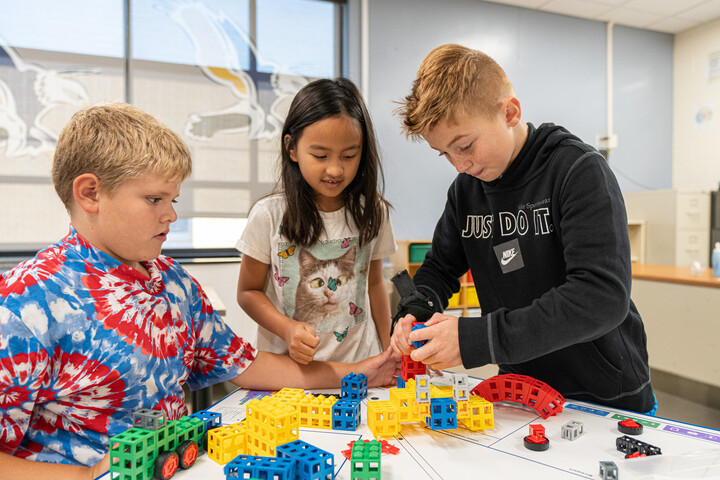 r in support of all our students." Edwin Loe Elementary School was the first STEM Center the Ripken Foundation had the opportunity to build on a Native American Reservation. 
Ripken Foundation President and CEO Steve Salem spoke more about this project and the impact it will have on the community. "We are passionate about this partnership and the opportunities it will present to students across the Fort Berthold Reservation," said Salem. "As our world is changing, STEM is more important than ever." 
To date, the Ripken Foundation has installed 277 STEM Centers nationwide, providing training on the educational products, a curriculum guidebook, and activity kits for the teachers and mentors. Read more about these new STEM Centers here. To learn more about our STEM initiative, click here.