The Ripken Foundation has partnered with Devon Energy, Dickinson Public School District, Flogistix, and Marathon Oil to build new STEM Centers in six elementary schools in Dickinson, ND. The Foundation was joined by community leaders at the Ribbon Cutting hosted at Prairie Rose Elementary School to celebrate the opening of these STEM Centers.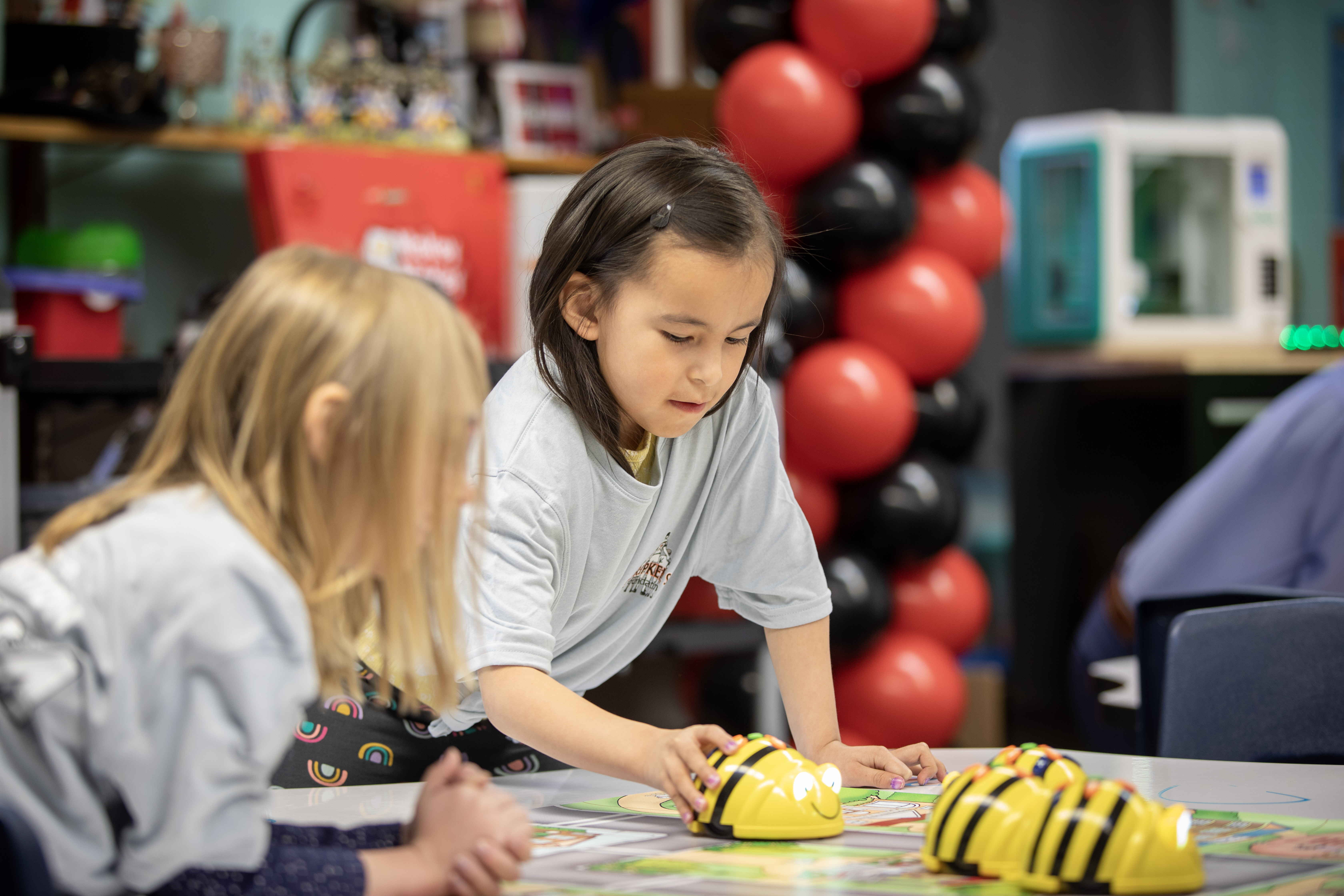 DPS Early Childhood Preschool, Berg, Heart River, Jefferson, Prairie Rose, and Roosevelt Elementary Schools will all be provided with fully-equipped, turn-key STEM Centers. 
These Centers also mark a milestone as the Ripken Foundation has now completed over 300 STEM Centers nationwide. These state-of-the-art Centers include technology and furniture packages, educational STEM products with activities, elementary and middle school curricula, and educator and mentor training, as well as an opportunity to participate in the Ripken Foundation National STEM Challenge and ongoing program and technical support.
Various attendees spoke at the event about the importance of bringing STEM education to schools in Dickinson, including Mayor Scott Decker. "It is amazing what these STEM Centers do to bring complex concepts to life and allow students such as yourselves to have hands-on experiences everyday," said Mayor Decker. Flogistix Director of Community and Public Affairs Bernadette Granger echoed this sentiment, stating "It is our hope that the time that your spend in your STEM Center will spark a lifelong love for technology."
Providing STEM education to elementary and middle school age youth not only teaches them collaboration, problem-solving, critical thinking, and common life skills, but also prepares them for a workforce rapidly growing with STEM opportunities. Vice President of Marathon Oil Martin Stuart agreed with this statement, saying "the exciting thing is that this STEM initiative integrates those two things [critical thinking and problem solving] into what you're going to learn and by setting you up that way it's going to give you a great opportunity to impact the future."
To learn more about these new STEM Centers, read The Dickinson Press's article here. To learn more about our STEM initiative, click here.