The Ripken Foundation and UnitedHealthcare partnered for another successful Team8 Tour stop in Greensboro, North Carolina where we transformed the facilities at East Gilford High School (EGHS). CRSF staff were joined by the amazing UHC volunteers to update and beautify four different spaces at the school.
Updates included a fully renovated weight room, brand new flooring in the football locker room and training room, new furniture in the Virtual Reality classroom, and fresh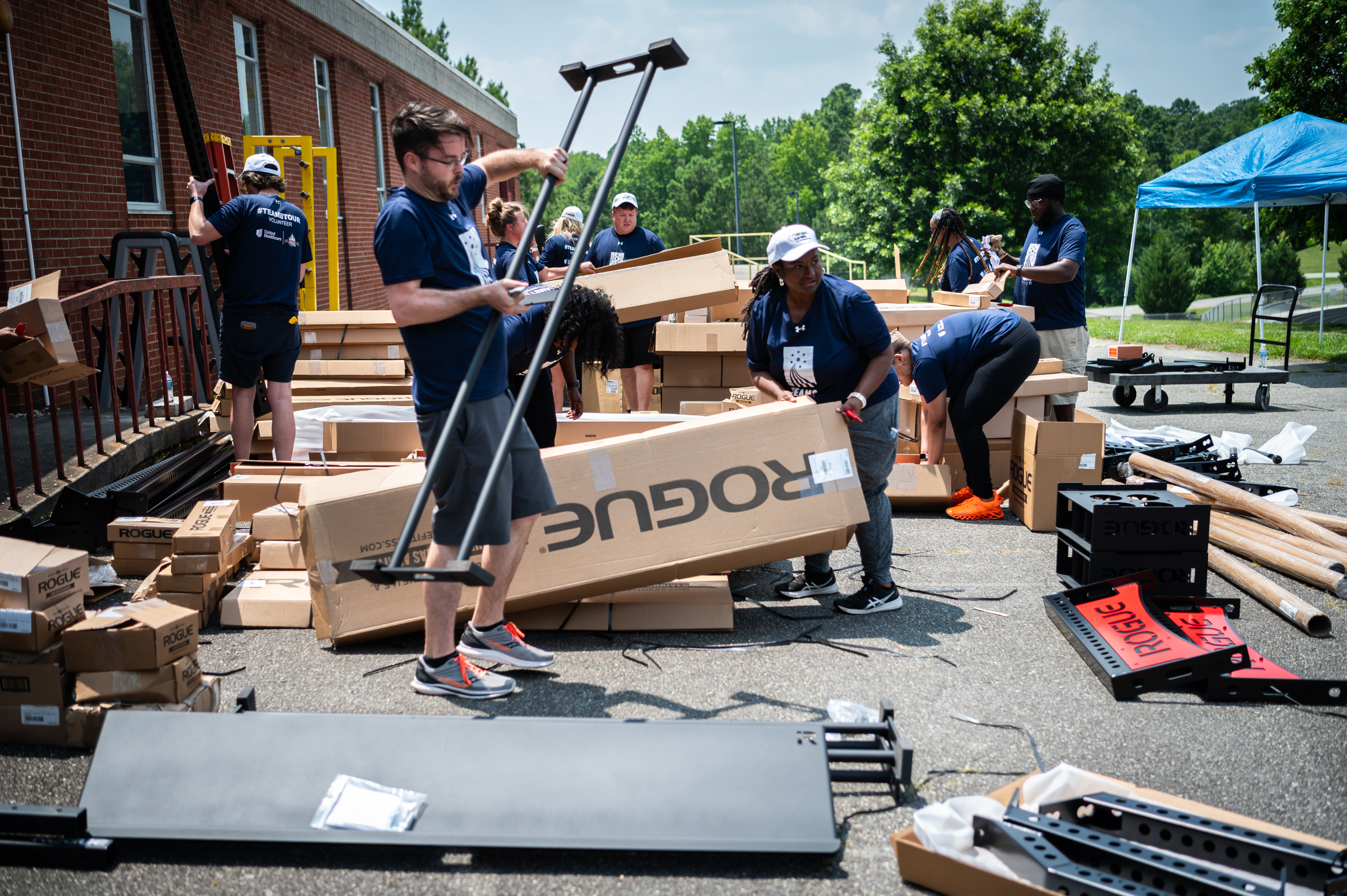 coat of paint in the hallway to provide the art department a blank canvas for their mural. The weight room also received brand-new equipment and a new sound system. "I really wasn't expecting such a huge transformation to the weight room, and I'm just saying, not that we couldn't compete before, but now this is a huge step in us becoming a great competitor. When we first got a glimpse of the equipment that was in there. It was mind-blowing, then I heard there was something going on in the locker room too. I have been in there yet, but I can't wait to see," said EGHS Senior Lineman Chris Riley.
EGHS Senior Quarterback and baseball player Jackson Jones echoed Riley's excitement. "It's awesome, I can't thank everybody that helped put this event on for us enough. It's just awesome. And I know everyone around me, all our coaches, all our athletic staff is very grateful for it," said Jones. 
The EGHS staff expressed just as much excitement over this project as the kids. According to the current Athletic Director and former Eastern Guilford Wildcat, Jay White, the school has not seen many upgrades to their facilities in at least two decades. The school also experienced a fire in 2006. White continued, "...Mr. Ripken, thank you so much! It was overwhelming to get this opportunity from the get-go and having to sit down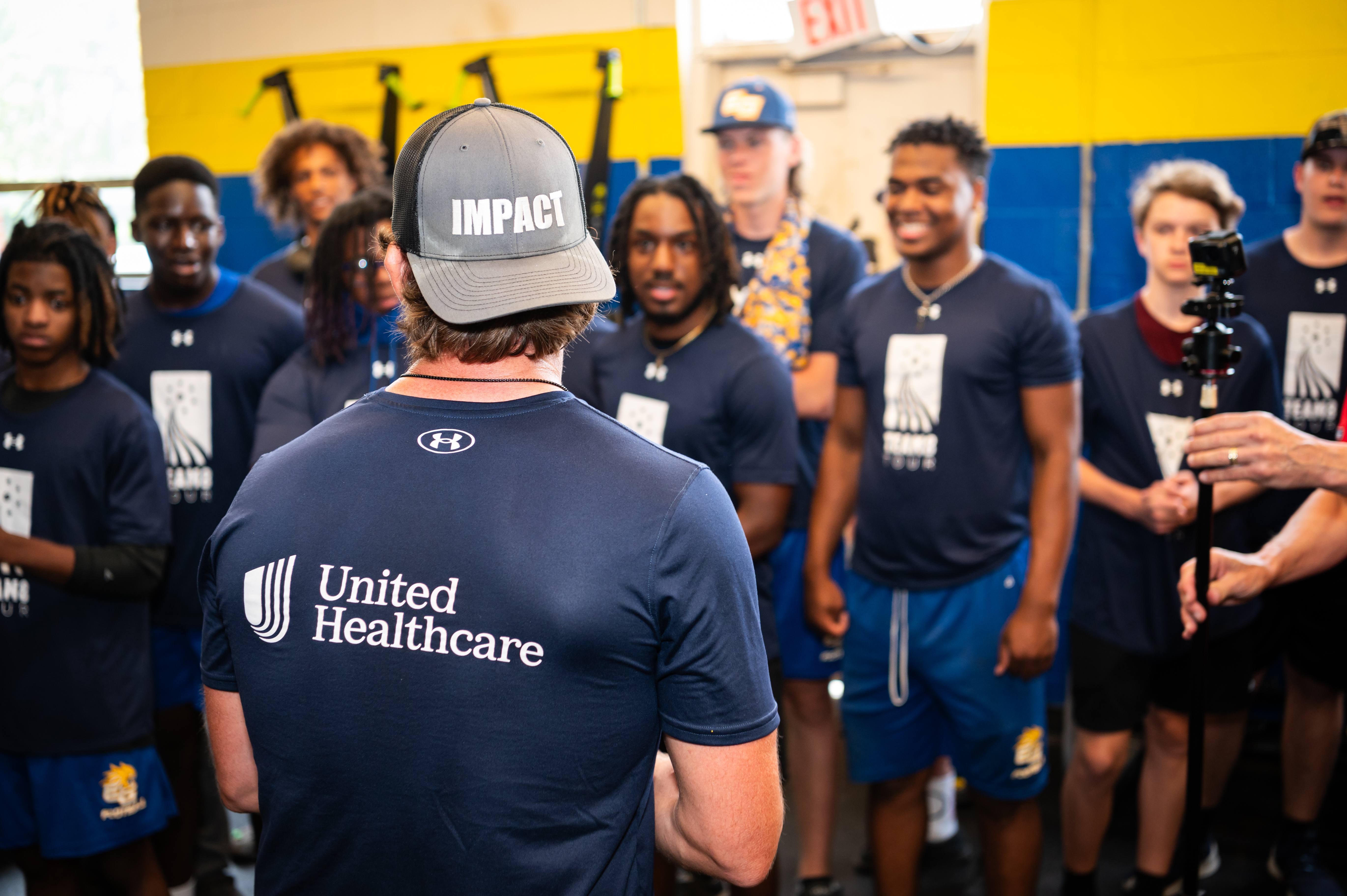 and plan out things of this magnitude that normally would take months and even years to raise the money for, so it's just an awesome opportunity for our athletes."
After the grand reveal of the new weight room space, the kids joined Impact Fitness trainer Chris Welsh for a clinic, where he taught them how to use all of their new equipment.
Read more about this project on WFMY News 2. To learn more about Team8 Tour and our Community Enhancement Projects, click here.