Together, the Cal Ripken, Sr. Foundation and Devon Energy teamed up to open 47 STEM Centers in Tulsa Public Schools and the Tulsa DREAM Center. This was the largest installation of STEM Centers in Ripken Foundation history.  Hawthorne Elementary students and teachers attended an assembly, followed by an opportunity to see the new Center and all of its new educational products. Centers like this are supplied with fun and educational tools like Bee-Bots, Snap Circuits, a brand-new 3D printer, and Ozobots.
Students at the event could hardly contain their excitement, which was refreshing for the faculty who attended. Tulsa Public Schools Superintendent Dr. Deborah Gist felt that having Hall of Famer Cal Ripken Jr. at the event made the students more enthusiastic about learning. "You can really see already in just these few minutes the way in which students are going to benefit tremendously from these STEM Centers," said Dr. Gist. She says that these news Centers are already making a noticeable impact on the students in the classroom.
Cal joined the students and faculty of Tulsa Public Schools in their excitement over the new Centers. "I would have never thought, being from a baseball background, that we would move in there to help kids in this way. It's the most enjoyable and it's the most satisfying," said Cal.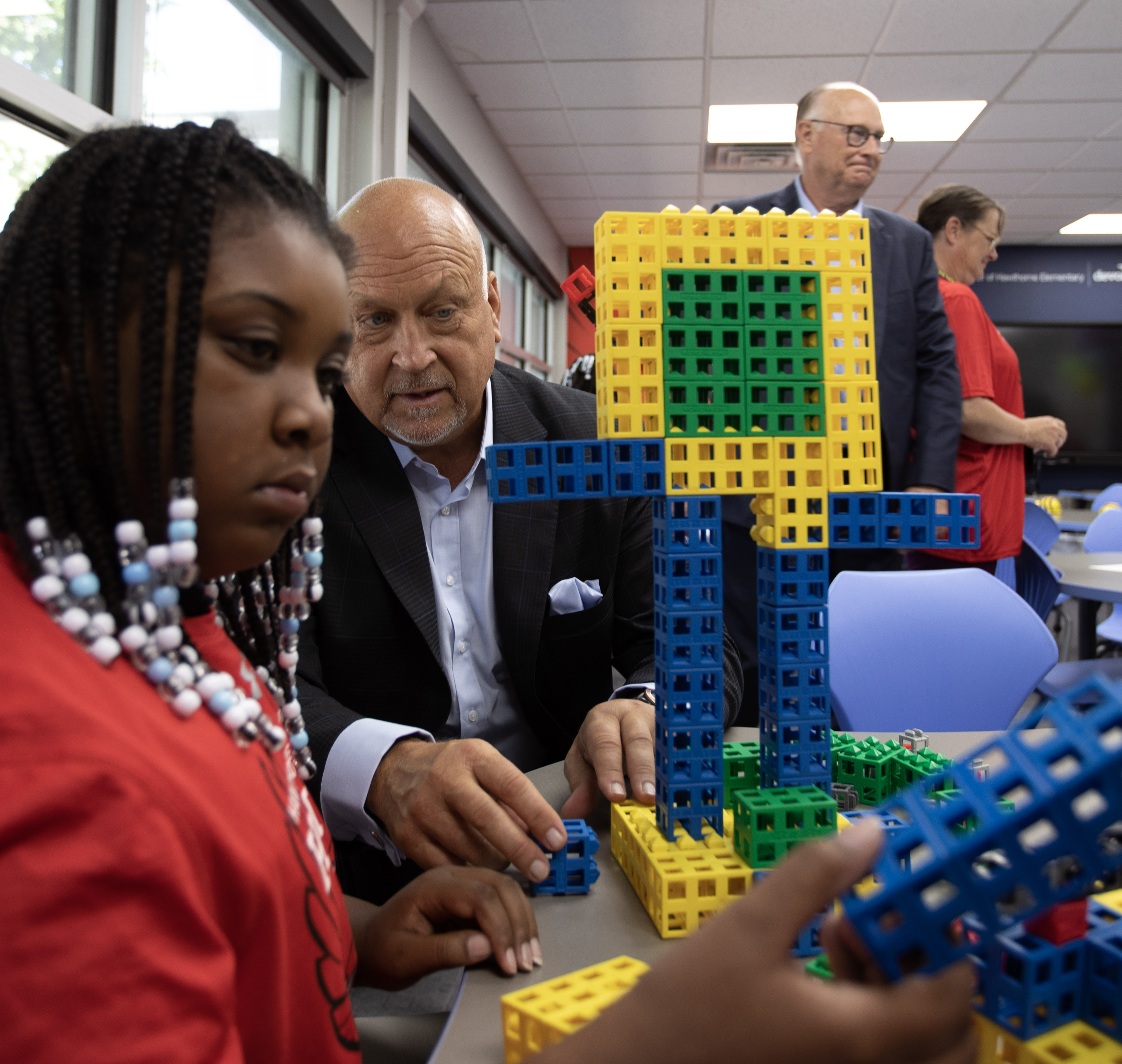 Cal started the Foundation with his brother Bill to follow in their dad's footsteps, inheriting his passion for helping kids. Cal hopes to continue his dad's legacy though encouraging kids to learn about hard work through STEM. "The greatest thing about this is exposing their little science minds to things they can build off of," Cal said. He continued, "In school, if you can make it fun and kind of get them really curious at an early age then it becomes… not hard work, it just becomes fun. It builds a nice base for your education."
Rick Muncrief and Devon Energy were happy to join the Foundation in this project, they see what a positive impact these programs can make on students and how it can affect students' futures. "They might be in third or fourth grade right now, but they might be the one to discover the cure for cancer. They might be the one to design a new energy system," stated Muncrief. By supplying students with these educational products that help teach things like coding, math, and science, they will be better prepared to enter a workforce that is growing with STEM opportunities. 
To learn more about the Ripken STEM Center program, click here. To read more about the event, check out News on 6, Tulsa World, Tulsa People Magazine, and News 9.