After a long challenging year, we are happy to announce the Ripken Overnight Summer Camp experience is BACK! Next week, the Ripken Foundation will host a week of summer camp in Aberdeen, MD. Finally, at-risk youth will be outside, playing and learning important life skills using sports and team-building activities both on and off the playing field.
Over the last 19 years, thousands of at-risk youth have enjoyed attending the Ripken overnight summer camp. Started as part of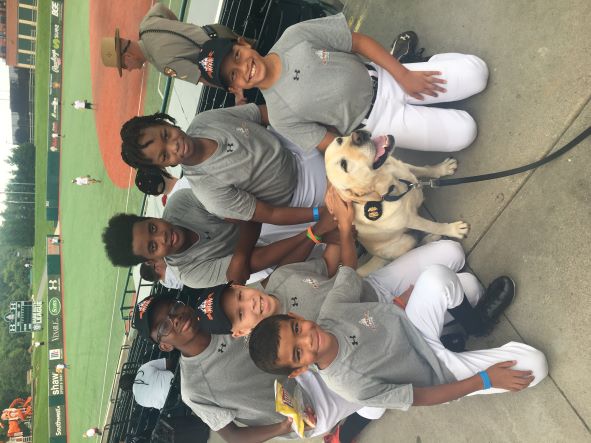 our national crime prevention and youth mentoring program, Badges for Baseball, approximately 200 at-risk youth are selected to attend our all-expenses paid, weeklong Ripken summer camps each year. Through our collaboration with national law enforcement agencies, including the U.S. Marshals Service and the Maryland National Guard, kids are able to experience a mobile command center, see a police helicopter landing, interact with K-9 dogs and officers, and experience other exciting demonstrations. During camp, kids get to live in cabins and meet other youth from across the country. They play baseball and softball, challenge themselves on a ropes course, climb a rock wall, fly across a zip line, and swim, while enjoying the pleasures of just being a kid. All activities and guest speakers reinforce important life lessons kids learn at their local youth development programs, like the importance of teamwork, personal responsibility, and communication.
Check out our social media channels for daily updates and pictures next week!