Ripken Foundation Celebrates Community Enhancement Partners
The Ripken Foundation has expanded its efforts to address the needs of the underserved youth we impact throughout the year. In this month's feature story, we would like to highlight our Community Enhancement Project partners. Launched in 2014, the goal was to engage employees of major corporate partners and to revitalize community spaces in need of updating or repair. With the help of Devon Energy, Naples Children & Education Foundation (NCEF), Niagara Cares, Under Armour Freedom, UnitedHealthcare, and the WAY Foundation, we have been able to enhance fitness, nutrition, and wellness programming as well as STEM education at our program sites across the country, while also giving opportunities to volunteer in the communities they work and live. Through our Community Enhancement Project Initiative, we have been able to impact over 215,000 students, families, volunteers, teachers, and coaches at 176 schools and community-based organizations.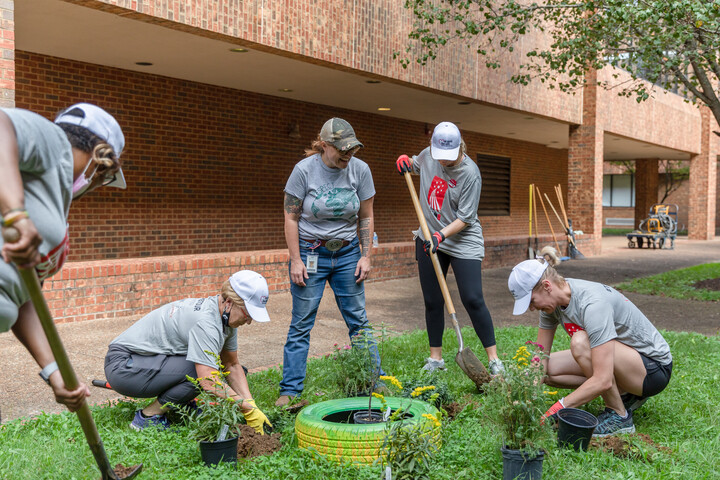 Volunteerism and engagement are very important parts of our corporate partnerships which allow us to focus on what is important to our partners and their employees. The Ripken Foundation and UnitedHealthcare collaborate on the implementation of the Team8 Tour, a national program that has helped to renovate or activate 41 fitness, outdoor, and nutrition spaces in 19 states since 2013. Together with UnitedHealthcare, we have completed 113 projects in 19 states. "UnitedHealthcare is proud to partner with the Cal Ripken, Sr. Foundation to address childhood obesity by enhancing fitness spaces at schools in underserved communities through the Team8 Tour initiative," said Olivia Jefferson, vice president, UnitedHealthcare Social Responsibility.
The Ripken Foundation's Community Enhancement Project Initiative has been so successful because of the commitment of our corporate partners. Our partner since 2016, Niagara Cares and their employees have helped us to update fitness spaces at 16 schools and community-based organizations in 10 different states.
Through our amazing partnerships, we have been able to support different communities across the country. "NCEF has been a proud partner of the Ripken Foundation's Community Enhancement Project initiative," said Maria Jimenez-Lara, CEO of NCEF. The Foundation has been working with NCEF since 2012. "With the help of the Foundation, NCEF provided much-needed support to Youth Haven, a local emergency and residential shelter for boys and girls ages 6-19 who have been removed from their homes due to abuse, neglect, or abandonment in Naples, FL. By revitalizing their community garden and creating a clean, safe space for kids who live at Youth Haven, it provided them the opportunity to participate in healthy, positive activities. Giving kids this kind of opportunity shows them our commitment to their success in and out of the classroom and teaches them life skills, like respect, communication, and teamwork throughout the year," continued Jimenez-Lara.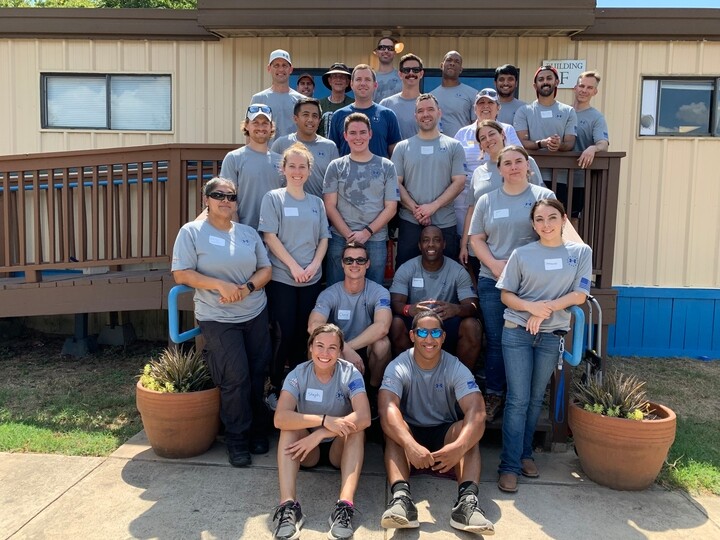 Our newer Community Enhancement program partners, The WAY Foundation (since 2022) and Devon Energy (since 2019), have helped us to impact over 600 youth in the time we have been working together. Under Armour Freedom has also joined us for three projects in three states, impacting over 100 youth with the help of 176 law enforcement and adult volunteers.
In addition to healthy living spaces, this program has included: constructing and renovating community gardens; outfitting school weight rooms and food pantries; cooking and serving healthy meals; providing sports equipment and sports-themed youth development programming; and hosting sports clinics. "We want to thank our partners at UnitedHealthcare, Niagara Cares, Devon Energy, NCEF, Home Depot, and Under Armour for helping us to make an indelible impact and create meaningful connections in the communities we serve throughout the country, " said Steve Salem, President & CEO of the Ripken Foundation.