Powering the Future: Our Partners in Early STEM Education
The Ripken Foundation STEM Center initiative plays a pivotal role in fostering the skills and knowledge of youth in underserved communities around the country. By providing accessible and quality STEM education, these programs empower individuals with the tools required to thrive in a job market expanding with STEM career opportunities.
Behind our STEM Center initiative, there stands dedicated sponsors whose commitment and support drive our program's success and impact. Early STEM education is indispensable for oil and gas companies, as it ensures a workforce that can meet the industry's evolving needs and contribute to technological advancements in this sector. Since the Ripken Foundation's STEM Center program's inception in 2016, we have partnered with several oil and gas corporations and the foundations that support them that have committed to aiding our mission, including the Chase Foundation, Chord Energy, ConocoPhillips, Devon Energy, Diamondback Energy, EOG Resources, the Estelle H. Yates Foundation, ExxonMobil,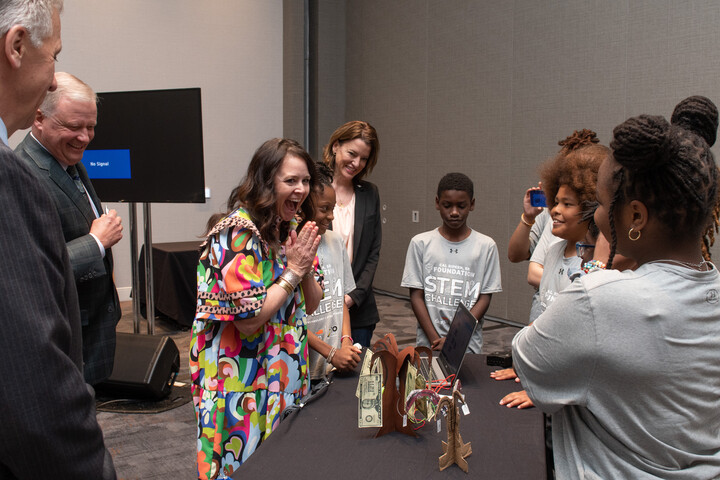 Flogistix, Marathon Oil, the Permian Strategic Partnership, Repsol, and XTO Energy. With the support of these remarkable companies, the Ripken Foundation has installed over 400 STEM Centers in 23 states, impacting over 132,000 kids and 3,000 educators and mentors.
Courtney Wardlaw, the STEM Expansion Manager at ExxonMobil, who serves on the Ripken Foundation Board introduced to the Foundation and our STEM program to XTO Energy, a subsidiary of ExxonMobil, who opened the first middle school STEM Center in the Permian Basin at Midland ISD's Young Women's Leadership Academy. Courtney and ExxonMobil have continued their support by collaborating with school districts and Native American tribes to open additional Centers across the country.
STEM education is at the heart of ExxonMobil's charitable giving. ExxonMobil and the ExxonMobil Foundation have invested $1.6 billion to date in support of education in areas where they operate globally since 2000. "As we navigate the world's energy transition, ExxonMobil is interested in increasing the number of youth to be the next generation of engineers and scientists," said Wardlaw. "STEM education is at the heart of growing the future workforce of our industry."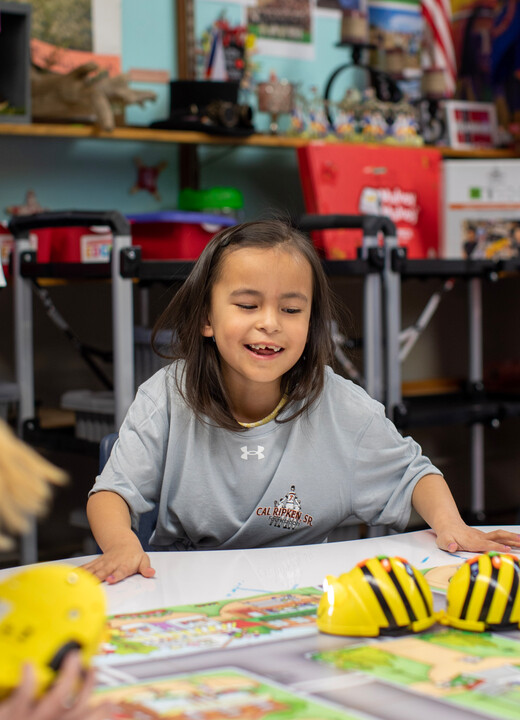 Early STEM education is a cornerstone of workforce development, as it prepares youth for STEM careers by developing and nurturing important skills needed to succeed. Early STEM education helps provide youth with a foundation for critical thinking and problem-solving skills, as well as sparking innovative and entrepreneurial thinking. Our STEM initiative also helps to address the skills gap and promotes equity and inclusion by providing an early introduction to STEM subjects to children of all backgrounds.
"The ExxonMobil Foundation is making significant investments in teachers and students by providing high quality STEM learning opportunities to inspire the pursuit of engineering careers," said Wardlaw. She continued, "The Cal Ripken, Sr. Foundation STEM Centers are great examples of introducing students to STEM concepts at an early age and encouraging interest in STEM fields."
Looking to the future, Wardlaw says, "ExxonMobil and XTO Energy are proud to be an early supporter of the Cal Ripken, Sr. Foundation's STEM initiative to provide underserved youth in disadvantaged neighborhoods the opportunity to participate in STEM learning with an emphasis on collaboration and critical thinking." Carrie Lebow, Chief Operating Officer at the Ripken Foundation, echoed this statement. "An early STEM education program is the foundation upon which we build a brighter future for our children, empowering them with the tools to innovate, solve problems, and shape the future of the workforce. We are so grateful for ExxonMobil and our many incredible partners that help make this initiative possible," said LeBow. Together, we can empower the next generation through education and pave the way for STEM excellence in underserved communities.