Ripken Foundation and Group 1001 Are Teaming Up to Transform Underserved Communities
By Lily Baughan
November 9, 2022
This month, we would like to shine a spotlight on our long-standing partnership with Group 1001 led by CEO and President, as well as Ripken Foundation Board member, Dan Towriss. Over the last six years, Group 1001 has supported our STEM Centers, Community Enhancement Projects, Healthy Lifestyles programs, Youth Development Parks (YDP), and I'm GREAT programs throughout Indianapolis, Miami, and Nashville.  
The Ripken Foundation began the partnership with Group 1001 in 2017, when Group 1001 committed to donate $5 million over five years. With this generous contribution, Group 1001 helped us to impact over 1.2 million youths in 46 states with the help of 4,000 mentors. We were able to build 14 new Youth Development Parks that provide clean, safe places for at-risk youth to play and learn year-round in Austin, TX; Baltimore, MD; Charlotte, NC; Chicago, IL; Fort Wayne, IN; Immokalee, FL; Oklahoma City, OK; Toledo, OH; and Washington, D.C., thanks to Group 1001's support. 
"Our commitment to making a meaningful impact and empowering local communities remains central to our mission," said Towriss. When asked about the partnership, Foundation President and CEO Steve Salem said "When we first spoke with Dan about our work and our vision, he immediately understood and wanted to be a big part of it. Now, Dan and the Group 1001 team have more than exceeded our expectations. They have been tremendous partners and have made a real difference in the lives of so many kids. We are grateful beyond words for their passion for kids and the mission of our Foundation." 
Because this partnership was so successful, Group 1001 has renewed their commitment to the Foundation. In April 2022, the Cal Ripken, Sr. Foundation renewed the five-year, $5 million partnership with Group 1001. "Group 1001 continues to be an amazing partner, and this renewed partnership not only symbolizes a commitment to provide resources for our programs and projects, but also shows that we share a common goal to serve communities that need the most support. Thanks to Dan Towriss and his team, the results of this partnership have been nothing short of astounding and we look forward to the impact we will continue to have together over the next five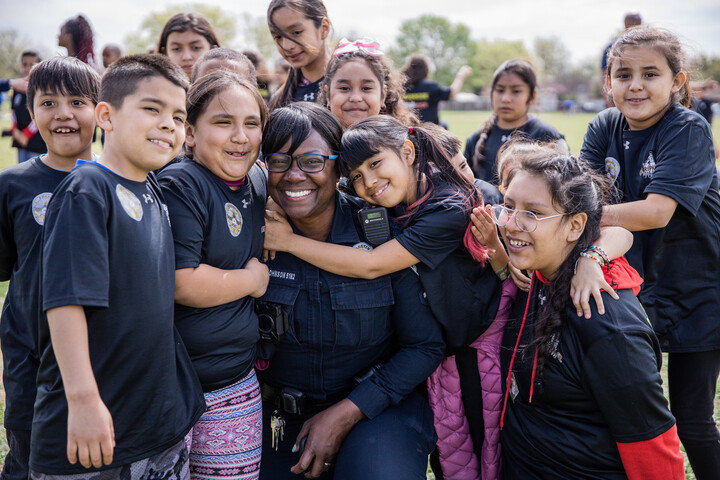 years," said Salem. 
One example of this success can be seen in Prince George's County. In 2021, the Foundation and Group 1001 installed the 13th Youth Development Park together on the grounds of Prince George's County Police Department, the first YDP in the nation to be built on the grounds of a police department.  
"The Group 1001 team and the Ripken Foundation share a strong commitment to service and community through programs focused on improving kids' lives in underserved communities. We have been working together for several years and are very proud of the impact we have made together. We hear from our friends in law enforcement that completing a park on the grounds of this police department is really making a difference. This reinforces our belief that strong partnerships amplify our ability to make positive change," said Towriss. Malik Aziz, Chief of Police for the Prince George's County Police Department emphasizes this impact, stating "This is a wonderful thing for the children of our county. We have been engaged with our area youth through the Ripken Foundation's terrific Badges for Baseball program for years, and to now have this park brings the relationship full circle and allows us to lay down even deeper roots with our community." 
In addition to our parks, Group 1001 has supported the Ripken Foundation's Youth Development programs through one-day clinics, camps, and events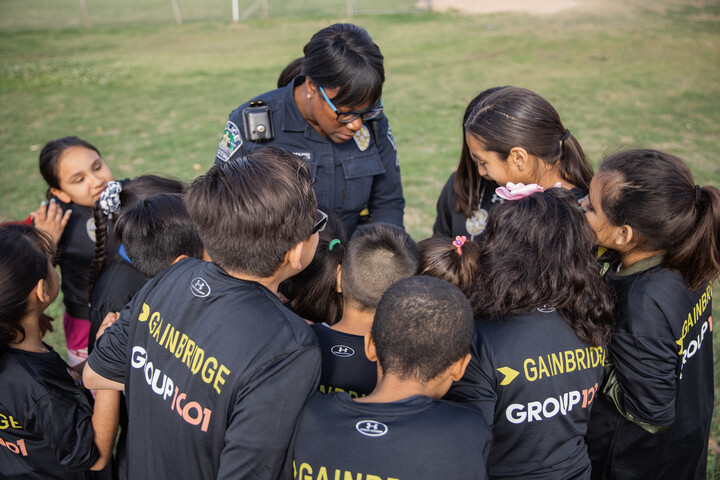 in Austin, TX; Long Beach, CA; Salinas, CA; and Indianapolis, IN. We were also able to impact 300 youth at three new I'm GREAT programs and 2,500 youth at nine new STEM Centers. 
"We always like to say that we can make some impact on our own, but we can make a tremendous difference with great partners. Dan and Group 1001 are tremendous friends and partners who have become so fully engaged with our work. We are grateful for all they have done to positively reach kids in need," said Cal Ripken, Jr. We are looking forward to five more years together and are excited to see what positive changes we'll get to make in the community next.