Send A Kid To Camp
Every summer, outstanding young people from across the country arrive in Aberdeen, Maryland for a magical week that creates a lifetime of memories. This month, we would like to highlight our Ripken Summer Camp and the amazing partners that help make it possible. Launched in 2006 in collaboration with the U.S. Department of Justice, the Ripken Summer Camp is an all-expense paid, weeklong getaway where kids interact with their peers from around the country and learn valuable life lessons from trained coaches, mentors, and law enforcement officers. 
Thanks  to High Intensity Drug Trafficking Areas (HIDTA), Naples Children & Education Foundation (NCEF), South Baltimore Gateway, Southwest Airlines and University of Maryland Medical System  for their help with transportation, facilities costs, equipment, and apparel, in 2022 we were able to send 218 youth and 60 mentors to the Ripken Summer Camp. Since its inception in 2006, we have been able to impact over 8,000 at-risk youth from across the U.S. NCEF Chief Executive Officer Maria Jimenez-Lara spoke more about our partnership and its impact. "We are proud to provide funding that allows for 40 well-deserving youth to attend the one-of-a-kind, weeklong Ripken Summer Camp. For many of these children, this Camp provides opportunities for personal development and growth while also learning teamwork, responsibility, and communication through a unique sports-led model," said Jimenez-Lara. "This partnership with the Cal Ripken Sr. Foundation is more than just a chance for our at-risk youth to venture from their hometown but enables them with the skills to positively change the trajectories of their lives."
As the capstone of our Badges for Baseball program, youth not only enjoy an exciting week full of sports-related activities, but also, learn fundamental lessons like teamwork, personal responsibility, and communication that they can use both on and off the field. Carrie LeBow, Chief Operating Officer of the Cal Ripken, Sr. Foundation gave some more insight into our program and why it is so impactful. "Today, we partner with over 397 community-based youth organizations, including the Boys & Girls Clubs of Metropolitan Baltimore, to impact over 1.3 million at-risk youth in underserved communities each year. Our year-round youth development program transforms communities by engaging kids in a safe, healthy way while teaching them critical life skills like communication, respect, and resiliency which propel them to success on and off the field. Badges for Baseball also helps kids to build trusting, positive relationships with law enforcement officers in their local communities," she explained.
Approximately 200 at-risk youth are selected to attend our all-expenses paid, weeklong Ripken Summer Camp  each year. During Camp, kids get to live in cabins and meet other youth from across the country. One camper said, "I got to sleep in a cabin with my friends and we talked and laughed all night long." They learn baseball and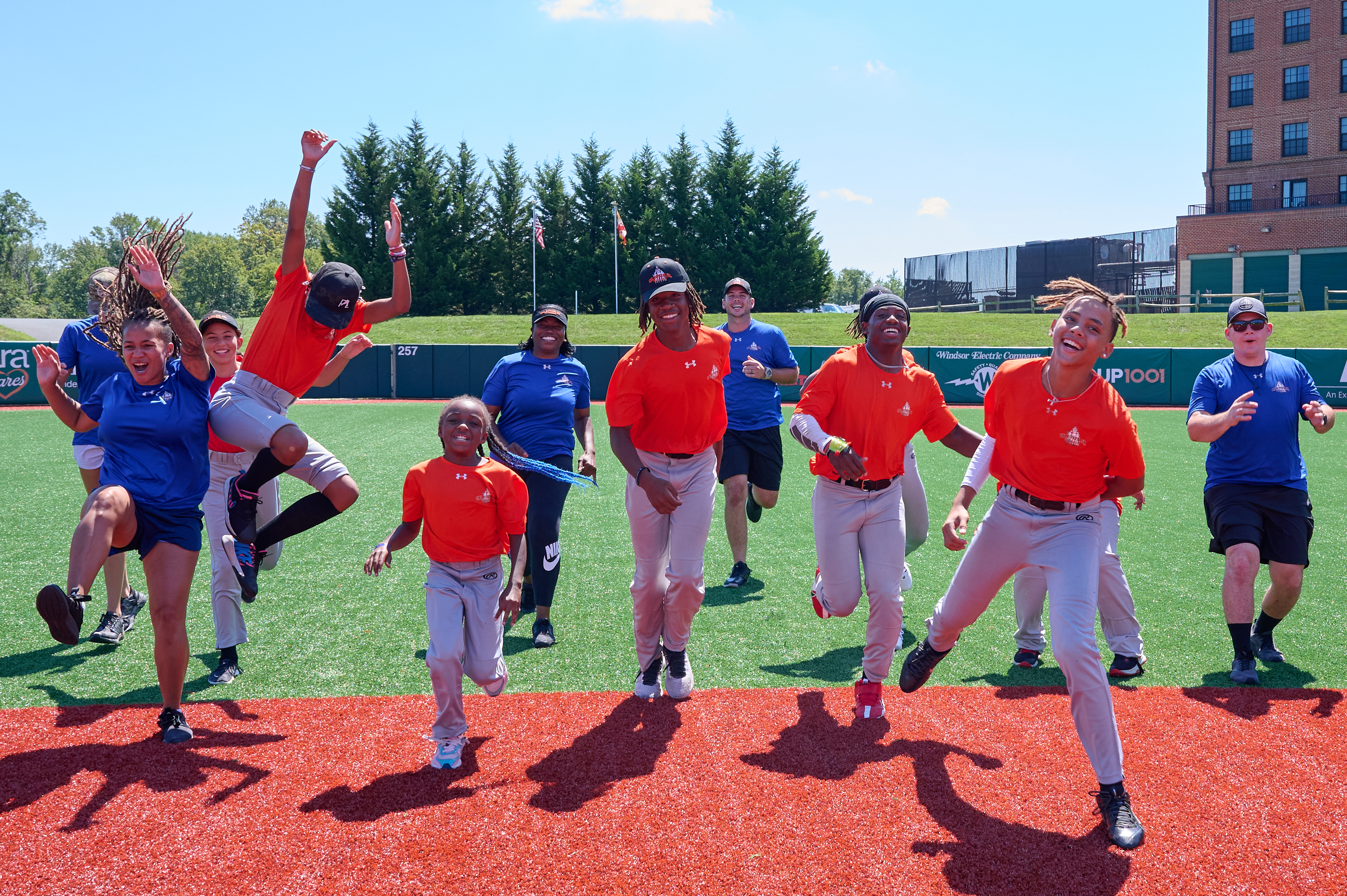 softball skills, challenge themselves on a ropes course, climb a rock wall, fly across a zip line, and swim. Participants also get the opportunity to play baseball in a state-of-the-art Ripken Academy Ballpark. All of the activities and guest speakers provided help to reinforce important life lessons kids learn at their local youth development programs. 
Jazmine Dodson, a Youth Development Coordinator for the Boys & Girls Clubs of Metropolitan Baltimore, talked more about the experience during her time there. She said, "This was such an amazing experience seeing our members play and grow. A lot of the children have never even touched a bat before. It was great seeing their growth and seeing them work together as a team to better themselves. I really loved seeing the girls keep up with the boys even though some of them never even played sports before."
Each day is closed out with an evening program where guest speakers instill some life lessons on our campers. At one of our past evening programs, Van Brooks spoke to our campers about how being a student athlete means you are just as much a student as you are an athlete, and not putting all your eggs in one basket.
Many campers that attend are not only flying for the first time, thanks to the E-passes provided by Southwest Airlines, but also are leaving their home state for the first time. "Thanks to you, I got to travel away from my home, and I love it," said one grateful camper. Southwest Regional Manager of Community Outreach Melanie O'Brien spoke more about this amazing gift Southwest has provided these campers. "Southwest Airlines is grateful for the opportunity to partner with the Cal Ripken Sr. Foundation and support Ripken Summer Camp by providing air travel for youth campers.  It's inspiring to hear stories of campers, who months later, still talk about their Camp experience, how they flew on an airplane for the first time, learned how to throw a baseball, and met friends from across the country. We are thrilled to be able to bring them to Camp so they can learn the important and fundamental life lessons of teamwork, personal responsibility, and communication, essential skills that they can use both on and off the field," said O'Brien. Along with free transportation to the Camp, thanks to partner support the kids also receive brand-new gear when they arrive. They are gifted with a backpack, baseball hat/visor, baseball glove, uniform shirts, athletic shorts, baseball pants, socks, and belt.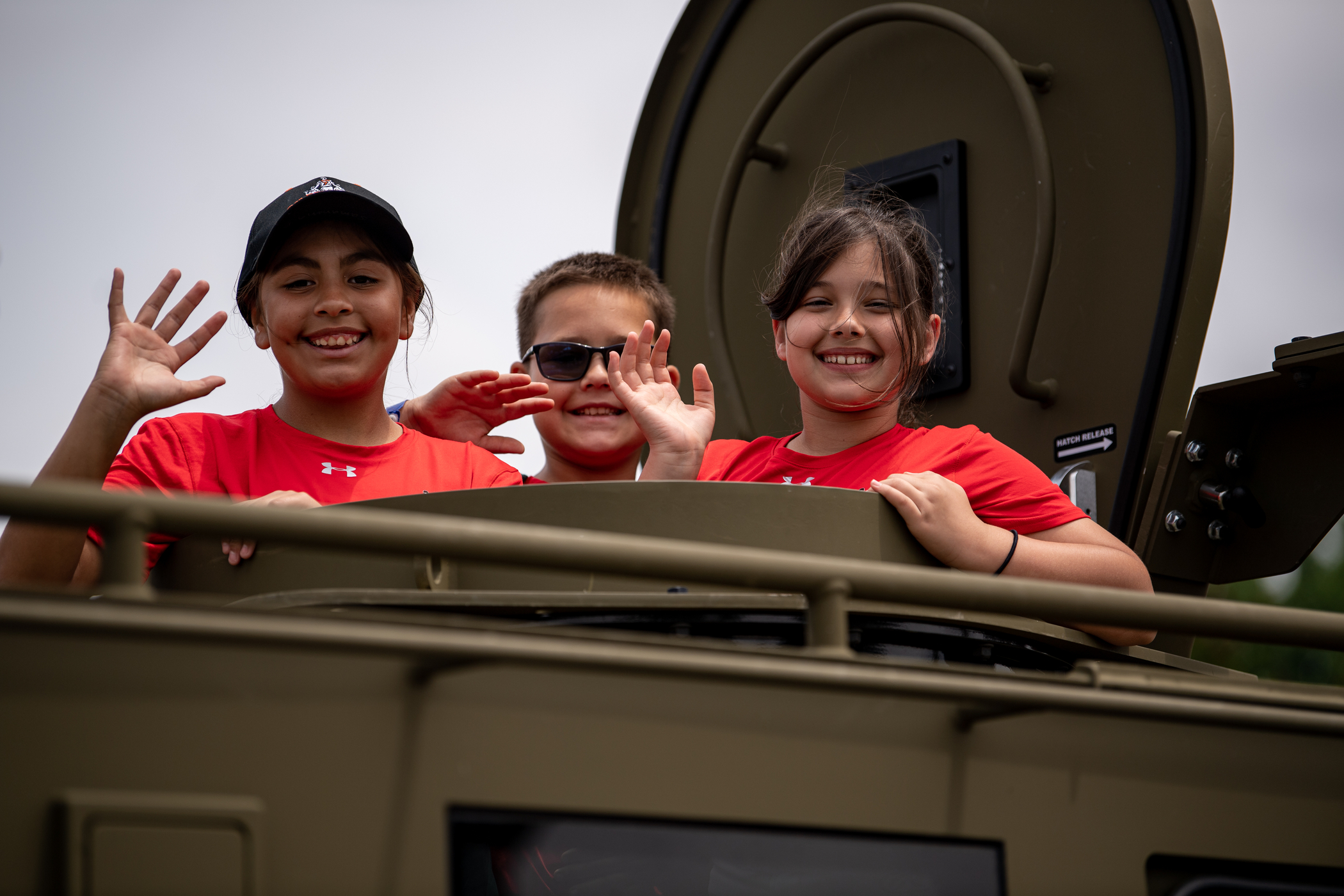 Through collaboration with national law enforcement agencies, including U.S. Marshals Service and the Maryland National Guard, kids are able to participate in different exciting and interactive experiences. Each year, our law enforcement partners deliver presentations for the youth, including a mobile command center, police helicopter landing, and K-9 dogs and officers. In 2022, the Maryland State Police and PG County came to Camp. Past campers have also enjoyed meeting horses from the Baltimore Police and presentations from the Emergency Services Team, Marine Unit, and Aviation Unit from Prince George's County Police.
 
When asked about the impact of having law enforcement officers as mentors, LeBow had this to say: "The positive, healthy relationship between police in urban and rural communities and at-risk young people is the beginning of real change in distressed neighborhoods across the country and serves as an early intervention opportunity to shape the personal trajectory and perceptions of youth faced with challenging obstacles to success in life". David Lutz from the U.S. Marshall Service echoed this statement. "The program was designed to bring at-risk youth together with law enforcement and the military and local fire departments that have a positive experience outside of the regular duties of the job," said Lutz.
Caring adult mentors are extremely important in shaping the lives of the at-risk youth we impact across the country. When asked what they love most about this experience, one camper said, "My favorite thing about Camp is all the mentors being really encouraging about us failing, even if we tried really hard." These amazing law enforcement officers and mentors help us to positively impact youth from around the country and teach them fundamental life lessons. 
Through the generosity of our donors, our program partners are able to send deserving participants in our year-round youth development programs to Camp. Because many of the at-risk youth in our programs have never left their hometowns, their Camp experience with us is truly transformational, because it is not just about baseball. "Because of you, I was able to go to Camp this summer," said a camper. Help us send deserving kids like this to Camp this summer by donating here.