A Special Thank You

2022 has been an incredible year for the Ripken Foundation! Because of your support, the Foundation is creating positive change in vulnerable communities across the country. Over the last 21 years, we have impacted over 11,000,000 at-risk youth in all 50 states, and we couldn't have done it without you. 
This year was filled with incredible milestones and great work from our staff and partners. Here are a few highlights: 
112th Youth Development Park completed, including six new fields in Muncie, IN; Durham, NC; and Colville, WA. We have 11 more under construction, including one in Anne Arundel County, MD.
275 STEM Centers now open in 19 states, including 50 new Centers in the Permian Basin, thanks to the Permian Strategic Partnership. In 2022 alone, we have installed 135 STEM Centers in 11 states.
12 Community Enhancement Projects in 8 states, thanks to Niagara Cares, UnitedHealthcare, and The WAY Foundation, that helped us to renovate and beautify community spaces.
100 youth-serving organizations implemented our Badges for Baseball programs in 27 states.
218 kids went to Summer Camp in Maryland.
25 Healthy Lifestyles programs in 11 states.
33 youth clinics and 7 College Day experiences.
Thank you for helping us strengthen America's most underserved and distressed communities through our national program initiatives and partnerships with law enforcement and youth-serving organizations. We are so grateful for your ongoing support of the Ripken Foundation and hope you enjoy this short video message on our growing STEM initiative across the country.
Have a happy holiday and a wonderful New Year!
Sincerely,

President and CEO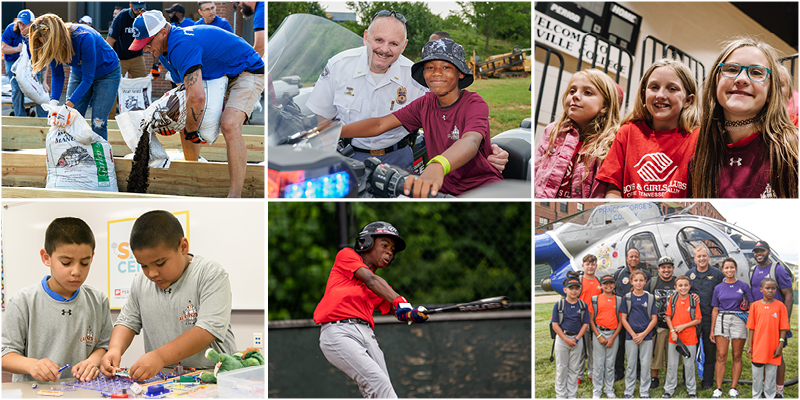 If you would still like to contribute to the Foundation this year and support our program initiatives, just click DONATE below. We appreciate your donations and wish you a happy holiday season and bright New Year!