Bill Ripken has authored a new book, State of Play: The Old School Guide to New School Baseball, available in hardcover and on Kindle February 18, 2020.
Read on to learn more about this exciting new book!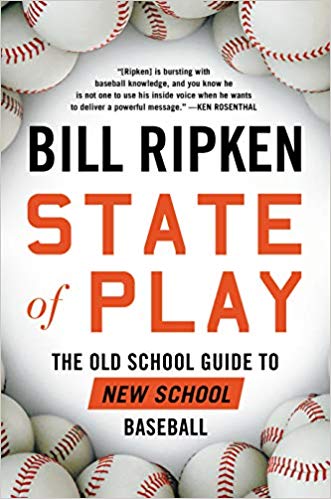 Advanced statistics and new terminology have taken hold of baseball today, but do they accurately reflect the reality of the game? A baseball lifer states his case.

America's favorite pastime is undergoing an operations-to-field transformation. In recent years, the sabermetrics and analytics craze has infiltrated Major League Baseball—from its front offices to dugouts to clubhouses to media covering both, inciting a baseball culture war. New phrases like "launch angle," "spin rate," and "pitch framing" have entered the vocabulary, often with little real meaning when it comes to how the game is actually played on the field. No more.

In State of Play, twelve-year Major League veteran, Emmy Award–winning MLB Network analyst, and bestselling author Bill Ripken breaks down these modern statistical methods to explain which ones make sense in the game's historical context, bringing them together with proven old-school strategies. He simplifies those sabermetric terms hastily added to the baseball lexicon without being fully realized, taking new-school confusion out of old-school baseball's tried-and-true common sense. In the end, he unites the teachings of each school to show fans of both how to listen to and understand the game as it's played today and how it should be played moving forward.

From a true baseball lifer and member of baseball's first family, State of Play offers a fascinating insider's look at how to reconcile years of historical tradition with the rules and trends of the new millennium. As Ripken sees it: the game inside the game cannot be measured by a spreadsheet—but it can be measured by a qualified, crusty baseball man. Play ball.
Click here to order your copy today!