In partnership with Devon Energy and Tulsa Public Schools, the Ripken Foundation hosted a virtual STEM training for 75 Tulsa Public School teachers and administrators for all 46 elementary schools in the district. Teachers and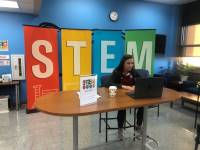 administrators participated in an eight-hour training to go over all educational STEM products and the curriculum in their Center. This initiative will help every child in the Tulsa, OK elementary school system to have access to year-round STEM education.

For more information about the Ripken Foundation STEM Center, click here.