2021 Foundation Spotlight: Robbie Callaway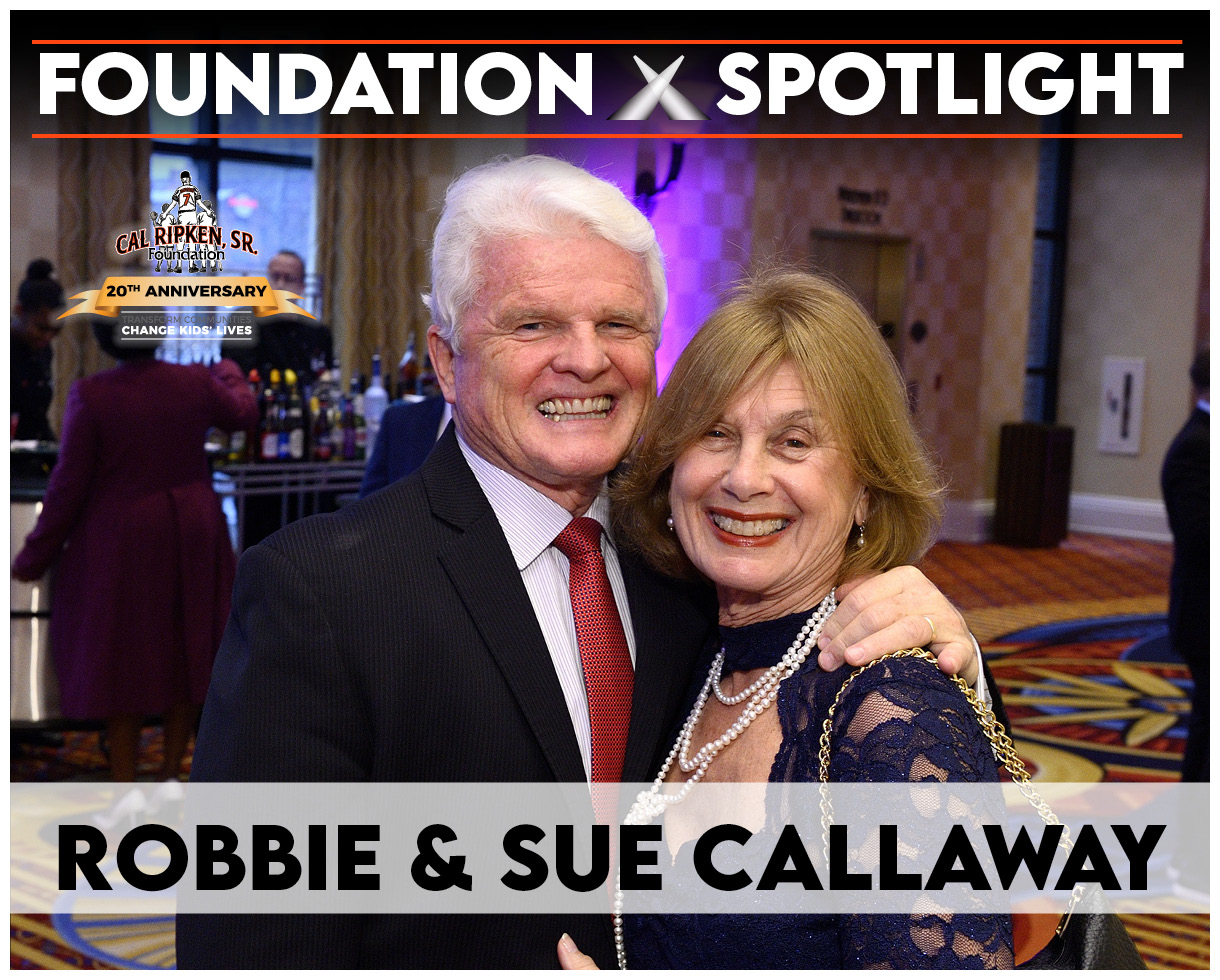 This week, we would like to spotlight past Board chairman, current Board member, and longtime advocate of the Foundation, Robbie Callaway. Robbie's enthusiasm and passion for at-risk youth has propelled the Ripken Foundation and many other youth-serving organizations across the country to success over the last 35 years. We are so honored to be celebrating our 20th anniversary with Robbie on our team.
It was during his 24-year career with the Boys & Girls Clubs of America that Robbie met Cal, Sr. and Vi Ripken. In 1991, at the Boys & Girls Clubs of Harford County,  "Cal, Sr. took me on a grand tour of the Aberdeen Boys & Girls Club. He was so proud of what Vi and Billy had done," recalled Robbie. As they walked through the Club that day, "Cal, Sr. took me in the storage closest and, he said, 'see this closet, see this carpet, see this gym floor…it is the same in Cal's home. If it's good enough for Cal, then it's good enough for the kids that will come here every week.' " 
After Cal, Sr.'s death in 1999, Robbie joined the Ripken family in creating the Cal Ripken, Sr. Foundation in honor of Cal, Sr.'s memory. Robbie was instrumental in cultivating funding and a team of people who helped secure the first million dollars for the Foundation in the early days including: then Delaware Senator and now, President Joe Biden; former staff member of Senator Strom Thurmond, Duke Short; FirstPic's, Mark Piccirilli; and current Ripken Foundation president and CEO, Steve Salem. "Robbie has been with us from the start.  His vision, drive, and enthusiasm all played tremendous roles in our growth over the last two decades.  We are fortunate to have him as a Board member and call him a friend," said Cal Ripken, Jr. 
Over the years, as a member of the Cal Ripken, Sr. Foundation's Board Executive Committee, Robbie has never hesitated to recognize the many different supporters that have helped the Foundation to achieve the success it has today. "People like Rick and Susan Goings who were the lead sponsors of our first golf tournament or Gene Freedman who gave us one of our first $100,000 gifts in the beginning were hugely important to our success," Robbie remembered.  "Mark and Marna McNaughton contributed $100,000 to our first Aspire Gala and are still making that same commitment today," added Robbie.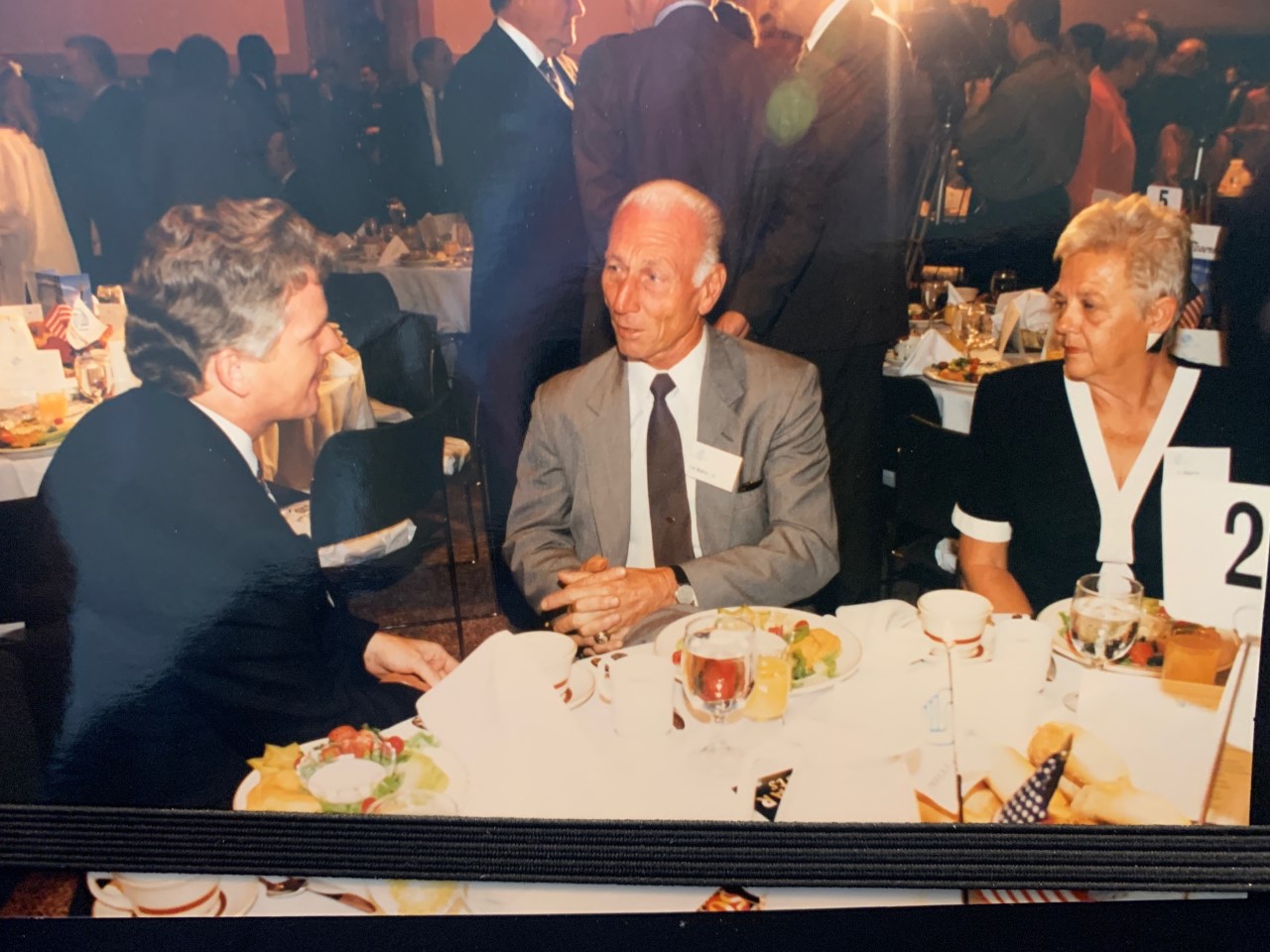 Robbie also attributes the growth of the Foundation to generous donors with vision like Vi Ripken, Harold Himmelman, Mark Butler, Frank Kelly, and Jay and Patty Baker. "Frank Kelly transformed the Foundation with the introduction of Youth Development Parks. Vi was our greatest Board chair because she was the heart of the Foundation. Jay Baker and Mark Butler were very competitive and wanted to be the most successful chairs. And now, Harold has done a great job of taking us into the future.  We are blessed to have this Board, and the staff over the years has been phenomenal, hard-working, and dedicated," Robbie noted.
Robbie Callaway helped the Ripken Foundation rise to become a leading national nonprofit that impacts over 1.2 million at-risk youth each year. This, he believes, is his greatest professional legacy. "Robbie has never shied away from asking for millions of dollars on our behalf. He has had a tremendous impact on the growth of the Foundation over the last 20 years," said Steve. "He and I have been together for 35 years, and his passion for the kids we impact and the intensity he brings to our Board and our mission is really unparalleled. He has truly helped to transform the Foundation into what it is today, and I am really grateful," concluded Steve.
 Photo Caption: Seated left to right: Robbie Callaway, Cal Ripken, Sr. and Vi Ripken at Boys & Girls Clubs of America Congressional breakfast circa 1995.